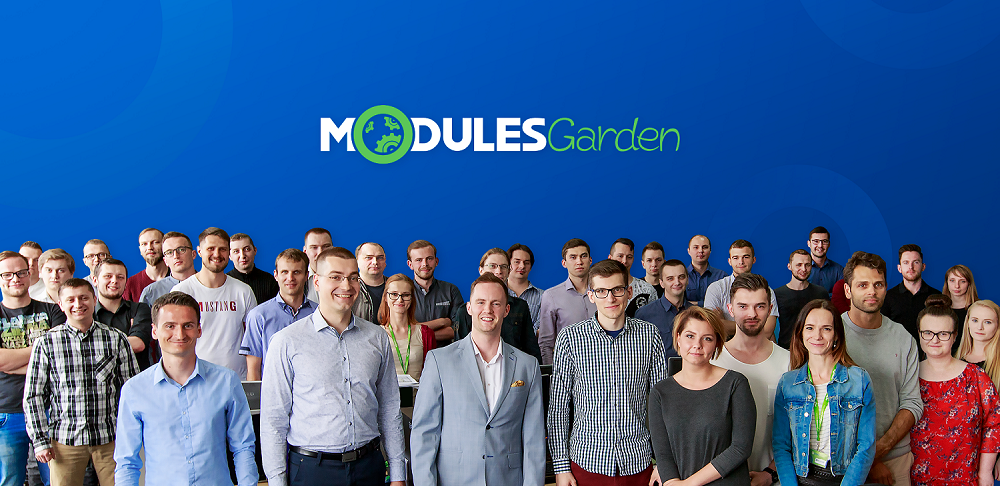 ModulesGarden was founded with the purpose of delivering versatile software solutions to customers settling for nothing less but perfection. We do not like following stiff rules and the rich scope of services we provide is probably the best reflection of that. Starting from simple programming tasks through building web applications from scratch to customization of the world-famous CMS or eCommerce platforms – there is no challenge we simply would not take.
But most of all, we like to call ourselves true magicians in WHMCS development. So far, our offer dedicated to this very billing platform has already embraced over 100 standalone modules, and several times as many custom software development projects. And we are only getting started!
At ModulesGarden it is the client who has always been at the heart of our daily operations. Since the very beginning, our mission was to help organizations find the X factor that will give them the upper edge, desired and required on every competitive market.
We have been doing that by providing customers with state-of-the art software characterized by the quality code and simplicity of design. What distinguishes our approach to software and business development the most, however, is a great emphasis on personalization. There are no exactly the same companies and the solution that works for some, may fail to bring out the best in your venture. Therefore, we will willingly adapt for you a custom application, plugin, module, or even a complete system, according to your very specifications. Should you require an even more specific type of service, our expert team dedicated to all-in-one Developer Outsourcing services is ever ready to lend you their professional skills. With ModulesGarden covering your back, you may forget about current concerns and focus on what really matters – growing your precious company.
ModulesGarden team comprises over 40 developers, testers, designers and specialists in various fields. But even though we all share obsession for technology and innovative solutions, every single one of us is also an individual character, with their own passions, stories, and tastes. And it is this wild variety that makes work at ModulesGarden so much fun and such an enriching experience!
You are eagerly welcome to discover the wide offer of our ready-made products, learn more about custom development opportunities we deliver, and decide for yourself how we can make your company flourish!
Bind Your Future With ModulesGarden!
About ModulesGarden

,