How are your spirits after this wild, three-day-long Black Friday shopping spree? We genuinely hope your appetite for delicacies has not dropped down yet because today's Cyber Monday unmatched promotion has a whole lot more sweet deals to still treat you with!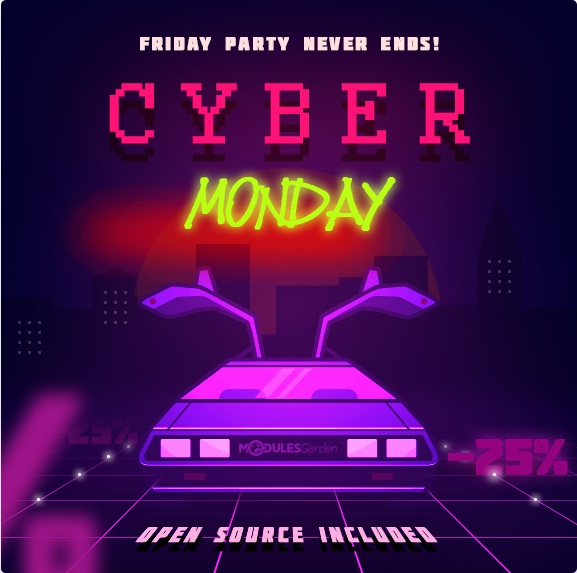 This year we are in an exceptionally good mood for the celebration which we would very much like to pass onto you too! Witnessing how much excitement was caused by our Black Friday offer, we have decided to not only prolong its ravishing deal granting you a 25% discount on all modules and extensions from our Marketplace but stretch out the promotion even further and turn it applicable to products with open source version as well! How to come into possession of your desired item at a reduced price? No rocket science here – all you have to do is put in the following code in the appropriate box while making an order.
Promo Code: #CyberMondayFeast
Having such powerful weapons at your disposal, you are more than sure to drive off the post-Black Friday blues syndrome. Make sure you extract as much as you can from our enthralling Cyber Monday deal – opportunities like these do not knock twice! The party will last until Tuesday inclusively.
Cyber Monday Deals March In!

,