Spring – perfect time to do some cleaning, dust off the long-abandoned projects, but most of all, breathe freshness into your business. Get inspired by the energizing aura of our flowery, spring promotion to wake up from the winter slumber!
Out of concern for all busy bees who may be already involved in hectic preparations for the upcoming Easter season, we will lay out the rules of this breezy bargain in maximally simple and concise terms.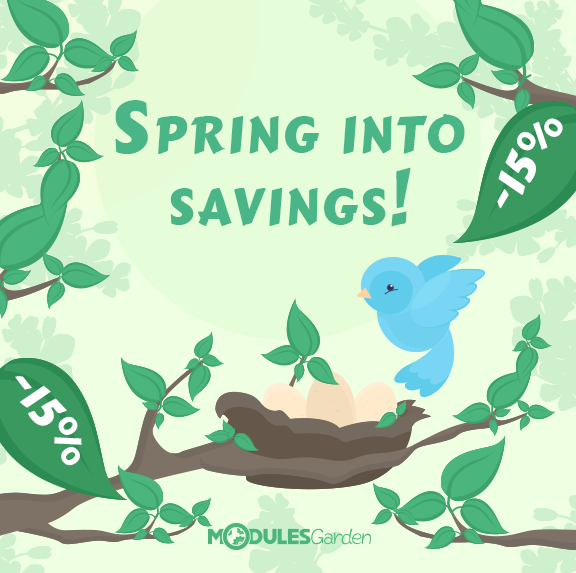 Download our free widget to unlock a bouncy 15% discount embracing the entire spectrum of our software. Be mindful of the fact that the promo code extends only to the annual license of the products and must be taken advantage of before the end of 3rd April!
Let us not forget that spring is also the time of surprises. That being said, here is one for you too!
Every single person who makes a purchase on our Marketplace applying this spring-inspired promo code will automatically take part in additional prize draw. Once the promotion is over, we will give away extra $25 credits valid for 30 days to three lucky participants which are to be picked at random. Circle back to us on 4th April for the exciting results!
And what do you love spring for?
Swing into Spring!

,