There's no denying that driving a lot of traffic to your website is an incredible feat. However, this same traffic will carry on being nothing but an unfulfilled potential, giving your business little to zero access to success, unless you know a sure-fire way to convert visitors into paying customers. And it is at this critical stage in the customer lifecycle that our all-new Lagom One Step Order Form For WHMCS can truly shine.
Since numbers are believed to be easier on the brain than text, bear in mind there are studies that actually suggest that 4 out of 5 Internet users left a shopping cart at least once before because they struggled to get through the ordering process. That same research reveals that more than a quarter of those lost customers gave up only because the order form was too long. That really puts things in perspective, huh?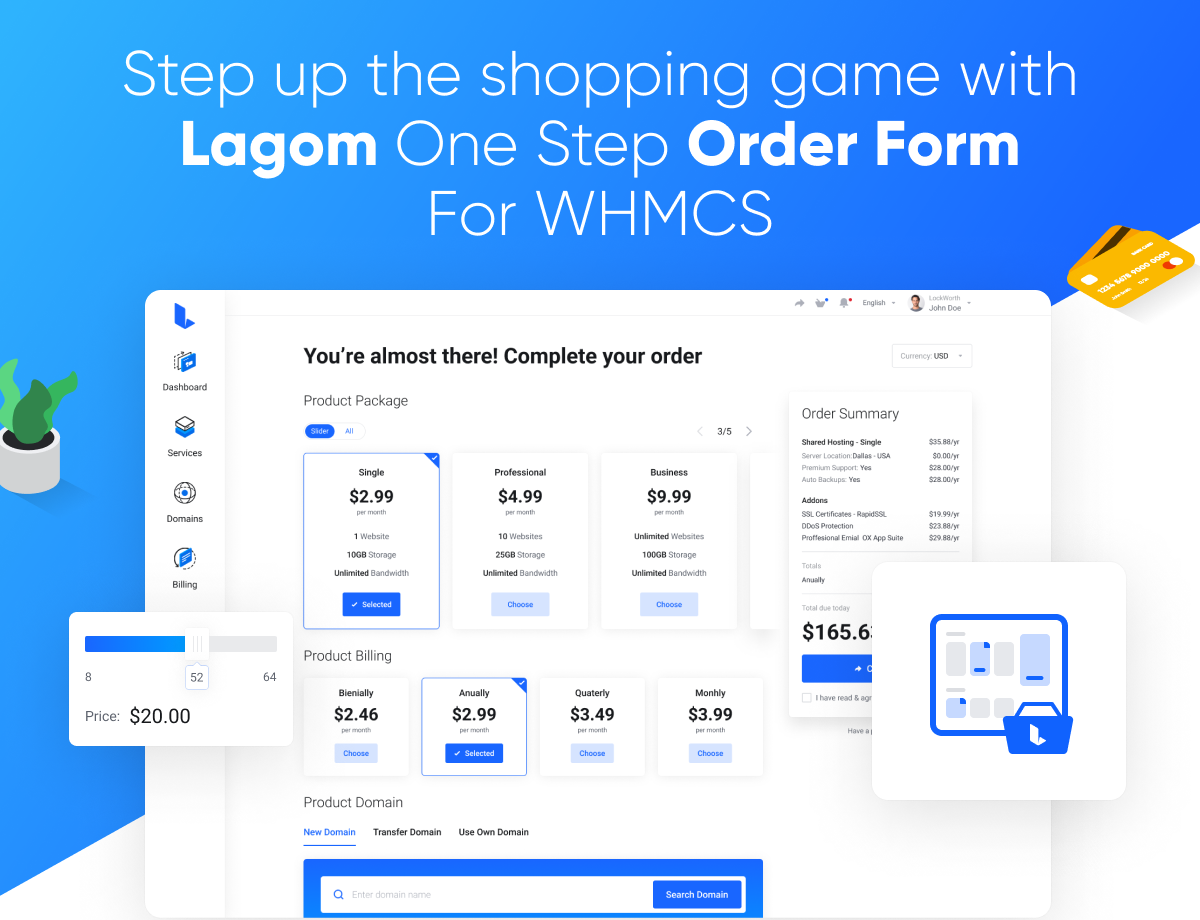 From as early as the first moment we put our heads together with RS Studio to conceptualize Lagom One Step Order Form For WHMCS, we knew right away it should focus on decluttering the entire flow of ordering so as to help you reach higher conversion and downscale cart abandonment levels. Curious to know how this ambitious vision has been driven forward to take its full-fledged shape?
Although the needs and expectations are as varied and many as there are customers who hold them, Lagom One Step Order Form For WHMCS will cater for all tastes owing to its mobile-friendly interface that comes equipped with a diverse array of customization alternatives. The following are but a few examples of how our module will ensure the shopping journey you have created for your clients has that special X factor. It's as easy as choosing weather:
The entire ordering process fits into one or two steps.
The summary box is displayed as a sidebar or at the bottom of the screen.
The product packages are aligned vertically or horizontally.
The order form is used in a standalone setup or integrated smoothly with Lagom Client Theme to unlock alternative color schemes and styles: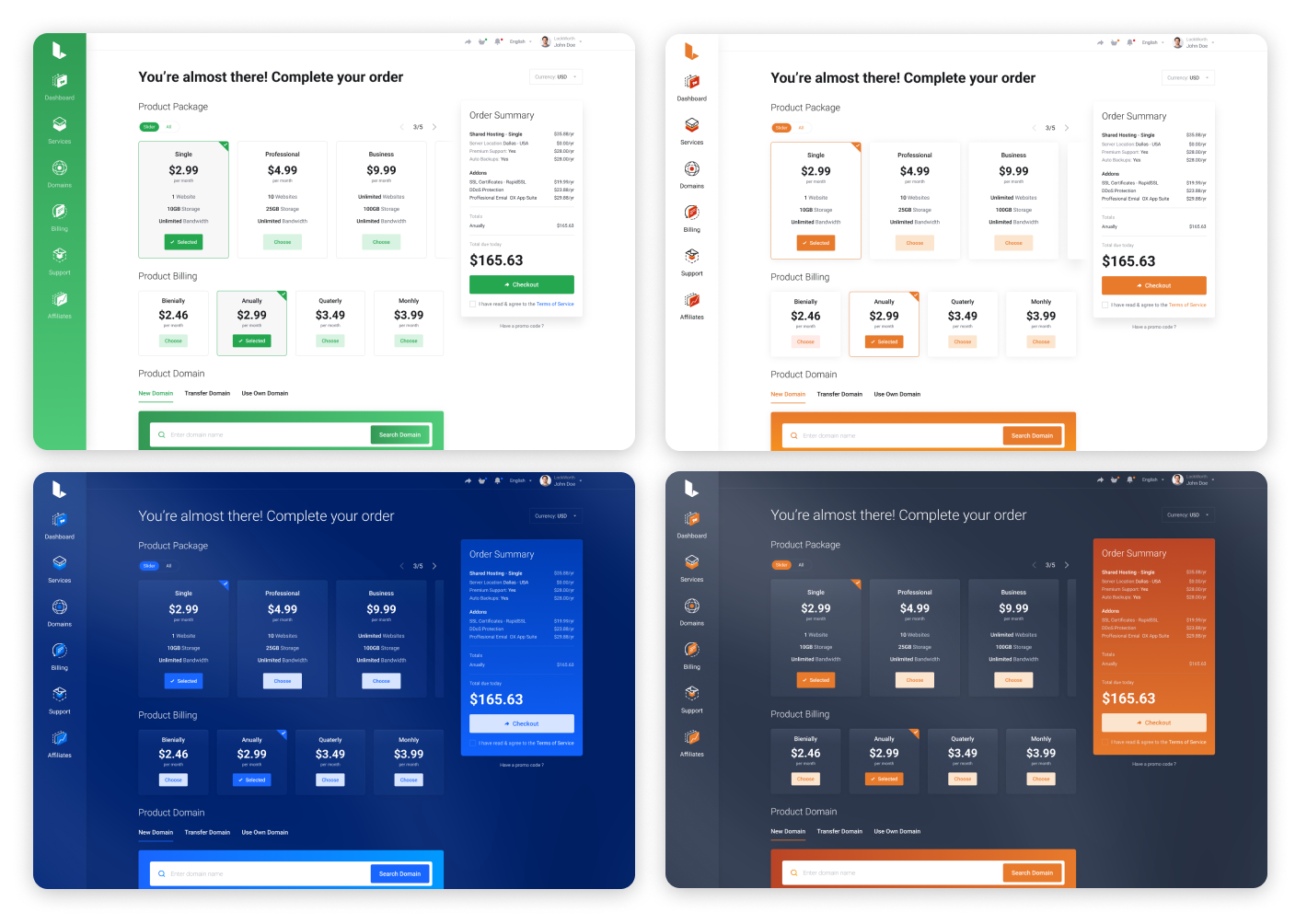 As an added benefit, Lagom One Step Order Form For WHMCS offers the choice of supplemental features, including a well-designed package slider for when you want to properly show off each of multiple products, additional tabs to allow effortless navigation between product groups as well as domain spotlights that will make your popular TLDs stand out even more.
With all those components combined, you can finally stop wrestling with how to remove the friction points in your conversion process, and sell more effectively. Lagom One Step Order Form For WHMCS taps both tip-top functionality and modern aesthetics to take every tiny bit of unwanted complexity out of your clients' ordering experience and make them come back for more time and time again!
Lagom One Step Order Form For WHMCS is out!

,