Although spring does not officially begin until 20th March, this widely anticipated season of the most blooming promotions has already sprung into life in ModulesGarden!
We wish to help you put a spring in your business step and there is no easier way to achieve it than through the flexibility of our custom software development services. That is why we are now ready to complete all light requests of yours in half the regular time!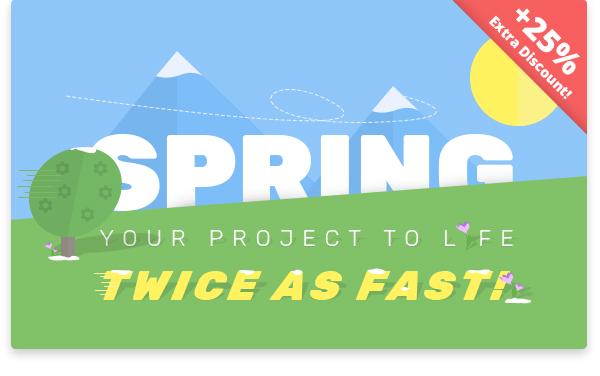 More precisely, the supplement service named Fast Project Turnaround will be included absolutely for free into each small project that you will entrust us with up to and including 10th April. And if you think this is the end of spring vibes in this extraordinary deal, that is where you are wrong. Every custom request that applies for this promotion will be paired with a riveting 25% discount valid for the purchase of any single module from our offer!
Keen to seize this exciting opportunity? Simply use the button below to supply our advisors with the details of a simple tool you wish to have – you will enjoy its magnificent features in next to no time!
ModulesGarden In Full Bloom Just Before Spring!

,