In the today's software-fueled reality, it is an ever more widely agreed belief that on the palette of seriousness, choosing an outsourcing provider is just a shade lower than choosing a life partner. Dramatization much, you say? Not by a long shot! In all truth, fixing on the software development company ultimately comes down to a difference between your business failing miserably and letting its wings spread wide open.
Okay, so you have a potentially lucrative software-based business vision, but… now what? You may have come up with the idea that will revolutionize the world as we know it, but without the scrupulous execution, it will inevitably sound the death knell for your concept and, worse still, ruin your budget in the process.
The traditional approach whereby developers keep down their service to simply following the supplied instructions and specifications is no longer acceptable or desirable. Even the most elaborate description of your aims leaves enough room for ambiguity, making you risk ending up with something thoroughly purposeless. The outsourcing providers are nowadays compelled to go far beyond the bare minimum, and rightly so – expected to develop profound understanding of the underlying aim, offer a specialist input on how to structure the components into the harmonious whole, find technical shortcuts, avoid any extra expenses, and optimize the overall undertaking on top of that.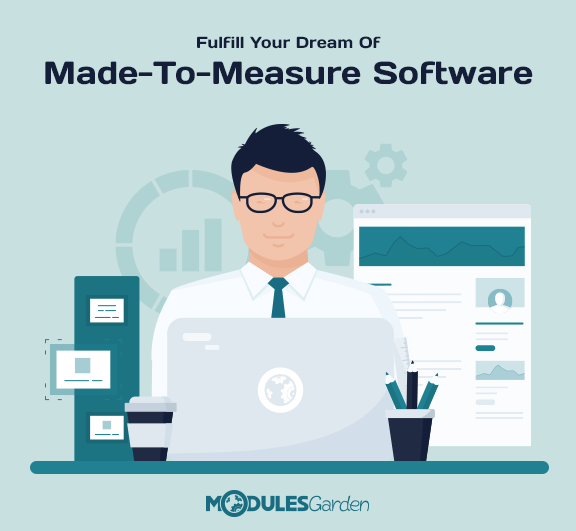 Obviously, putting such a pressing investment blindly into the care of the first supplier you stumble upon is a surefire recipe for disaster. The bad news is, with this huge variety of software companies being out there, there is no universal formula for choosing the one that will suit your needs best. You can, however, simplify your decision substantially by asking the prospect partner the right questions. Whether you seek custom-built software to streamline the specific company operations, or to expand your business in scale and size, be sure to run through this quick 6-point question checklist before arriving at the final decision.
1. How much do your services cost?
Before dedicating yourself to anything, assess the financial costs which you are prepared to bear and communicate your budget assumptions with the developer clearly, without hesitation or embarrassment. Be also extra vigilant not to fall into any thinly-veiled pitfalls such as suspiciously low preliminary project estimation. Would you rather have your custom solution done scrupulously although more expansively, or in a more frugal but somewhat superficial manner?
2. What is your area of expertise?
While reaching out to an expert in some field, you need the assurance that the task and money you are entrusting them with are really in good hands. Get to know how much real-life experience the software house to whose door you are knocking has in the exact industry you are involved in. For example, if you are in need of a customized app for your eCommerce store, it might be a big miss to engage with a firm specializing mainly in website design.
3. How can I trace the progress in the project?
How many times did you wait for goods purchased online with great apprehension because the delivery was taking longer than expected and there was no contact with the courier whatsoever? Being kept in the dark on the current status of affairs does not foster mutual trust and certainly does not guarantee a positive partnership experience. Make sure to ask your software development company about availability of tools that would empower you to easily track any stage of the development works with utmost precision and yet zero hassle.
4. Can I get in touch with a developer directly throughout the project?
Software development is a deeply complex process and, want it or not, you cannot simply submit your request and return one month later to retrieve it – signed sealed and delivered. More often than not, creating a customized solution requires of both sides a very close cooperation and open communication allowing to react to any changing expectations on the fly. A truly reliable developer should listen to what you have to say, whilst also offering professional guidance based on their experience.
5. Do you offer any other software-related services?
Have a rough, mental sketch of your project, but are gravely concerned about the general feasibility or practicality of such a solution? You may not be the expert in all things software, but some people are. Locate them, probe into other areas of their expertise including potential consulting services, product auditing, system monitoring and software optimization. The more comprehensive your tailor-made project execution is, the more satisfactory the final results.
6. Can I see any references from your customers?
The decision to subcontract IT services to a third-party is not something you should take on the toss of the coin or basing on the company's eye-pleasing website and convincingly composed 'About Me' alone. Claiming to have a particular set of skills and achievements is one thing, but will the software developer be able to back this glowing image up with first-hand testimonials from the customers they had worked with? One look at the reviews and you should be able to grasp the basic idea if this is the kind of a company you can bet your money on.
Although we have just scratched the surface of this research complexity, the points above provide the most general impression of where to start from when choosing the custom software development company. And while exploring the alternatives, always follow the rule of thumb: the more extensive your 'casting' is, the more likely you will find the ideal candidate for your software-aimed duo. Found yourself stuck in the middle of your quest? Our Software Development Advisors will find genuine pleasure in being able to dispel any concerns you might have and help you build up a total picture of available services.
Question Checklist For Software House

,