The future of a booming business and its reviews highly depend on how it advertises its milestones and successes, handles failures and slip-ups, and finally what its next plans are. The ongoing marketing efforts targeted at products and their updates should be focused on both these already implemented and the ones yet in store. Transparency facilitates trust, which reassures the customer that their choice was right and providing an insight into future perspectives only strengthens this belief! You can be certain that these aren't just empty words and ModulesGarden strongly recognizes the importance of its customers' engagement – keep reading to find out about a special surprise waiting for you at our website!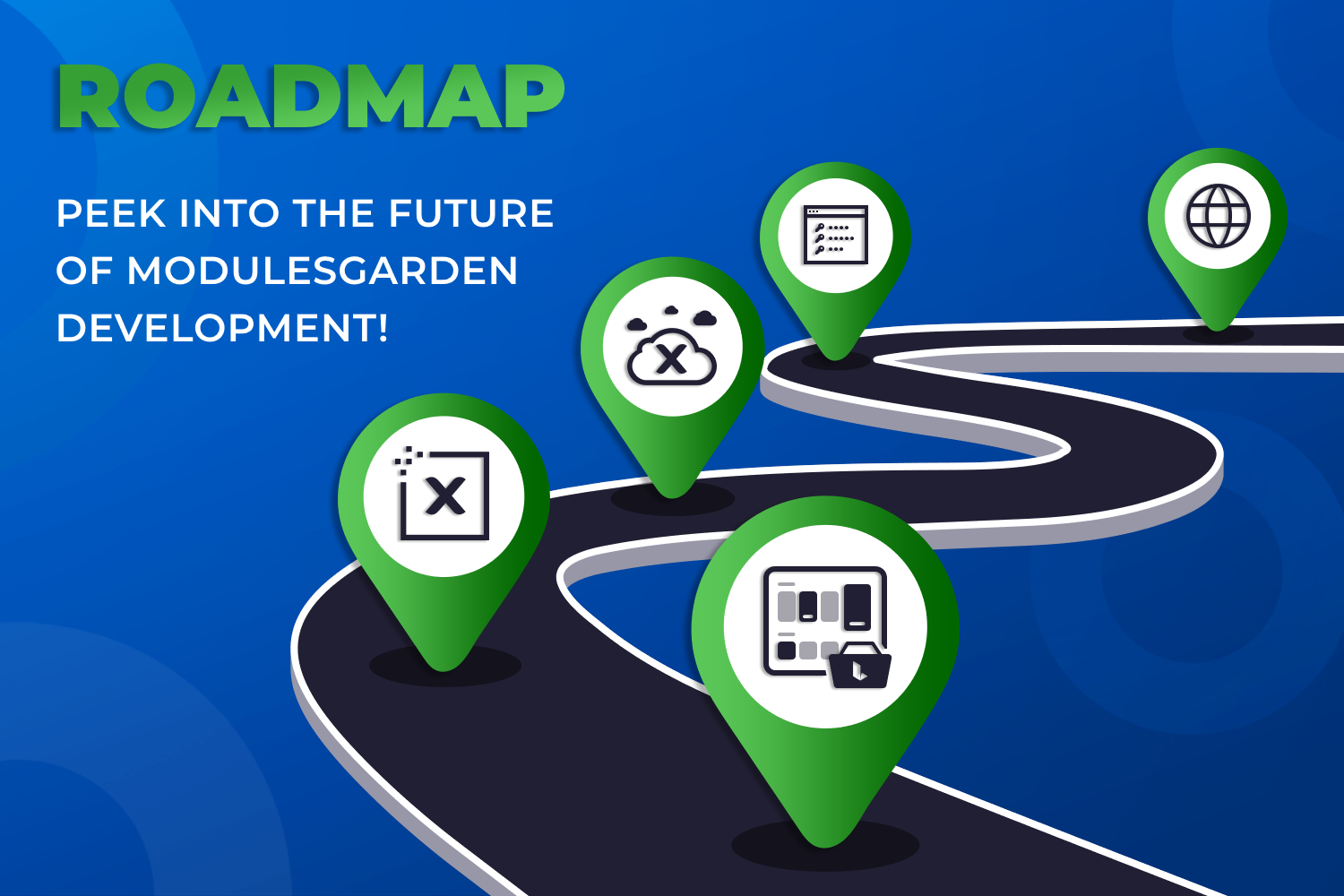 Ever since the premiere of our Product Marketplace we have been wanting to implement a feature that would allow all customers to experience their impact on our WHMCS modules roadmap more practically, proving that their voice is heard! We strive to fulfill the most specific demands of our clients and value their every suggestion, making every product in our offer tailored even better to varying needs. This is accomplished primarily in the flow of everyday touchpoints between customers and our support service professionals, that is where we stay closest to finding out and fully grasping what kinds of challenges you are facing.
Ever wondered what's really behind the numbers in our changelogs?

Every feature idea or issue shared via ticket that prompts our specific action is marked in our internal to-do system with a unique number, which you receive after your case has been verified, and which will guide you through the changelog straight to the version of the module that has been tuned specifically to your needs. How cool is that?
It is precisely out of a sense of genuine care for our clients' comfort that we have decided to introduce the Roadmap section. This brand-new addition is yet to leave the phase of early development so your feedback is now more than welcome, as it is the users' individual experience that we promise to act upon. In this particular spot, conveniently placed right next to changelog, you will find precise information regarding all the milestone changes, based on both your feature requests and our original ideas, that you can look forward to in the WHMCS roadmap of a particular module. Constant advancement is a maximum priority at ModulesGarden, right up there with customer satisfaction!

But that's not where the great news ends: we are extremely proud to announce that some of our hottest WHMCS modules already have their own Roadmap tab published (look above for a hint)! We strongly recommend you dive right into some thrill hunting at our marketplace, and stay on the lookout – you never know which products are next in line!
Roadmap – A tribute to customer engagement

,