Only more or less a decade ago, when the popularity of blogging craft began to skyrocket, WordPress was commonly believed to have one aim only – serving as the toolkit of choice for most bloggers. It has since evolved into a full-fledged publishing platform, and an unquestionably favorite Content Management System of more and more sophisticated users worldwide.
To better realize the global stature of WordPress, you need look no further than through some very basic statistics:
Almost 29% of all websites on the Internet are based on WordPress.
More than a half of all websites created with a CMS use WordPress.
Nearly 15% of top 100 websites in the world are powered by WordPress.
50 000 WordPress websites are being launched daily.
Given these jaw-dropping figures, it would not be an exaggeration to label WordPress as the breakthrough in the approach to digital assets management. Its ever growing variety of features enhances the way individuals and businesses create, modify, and publish content on the web. It should therefore be no wonder that we, at ModulesGarden, have set ourselves the ambitious goal of maximizing the offered advantages by combining the value of a professional CMS platform with WHMCS. As a result, our Marketplace has today embraced a brand new product – WordPress Manager For WHMCS!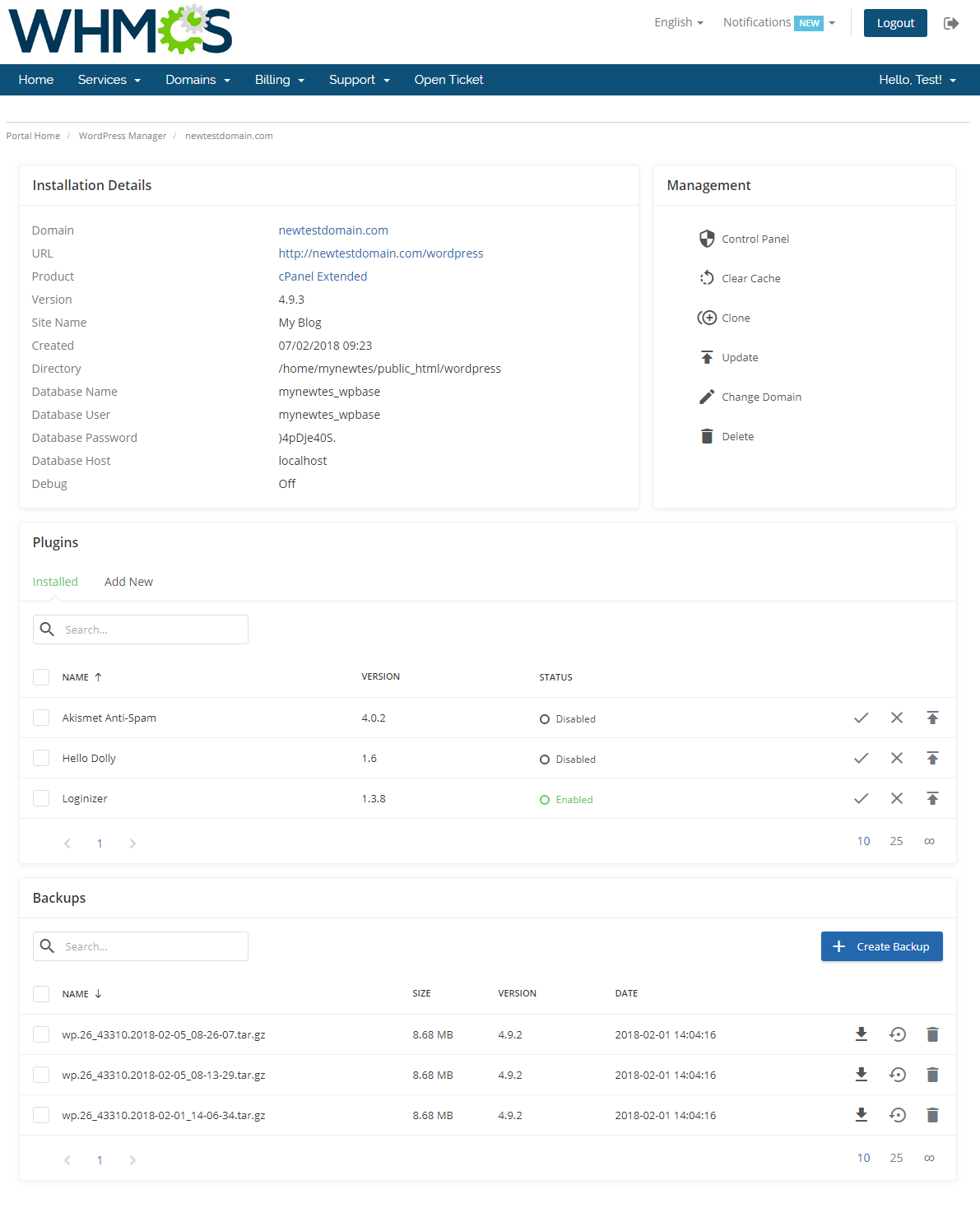 This power-packed module has been developed so as to free your customers from the hassle of leaving your WHMCS each time they need to handle any essential detail of their WordPress instances or even create a new one. In other words, your client area will become home to careful WordPress management, opening up the capability for your audience to remotely browse and activate thousands of practical plugins, perform updates whenever desired or apply extra safety measures thanks to quick and easy generation of backups. Since this is quite a lot of freedom to be allowed, you remain in full control the entire time – able to select the services that shall have the WordPress-oriented features assigned, and then monitor every single action carried out in this regard by your customers.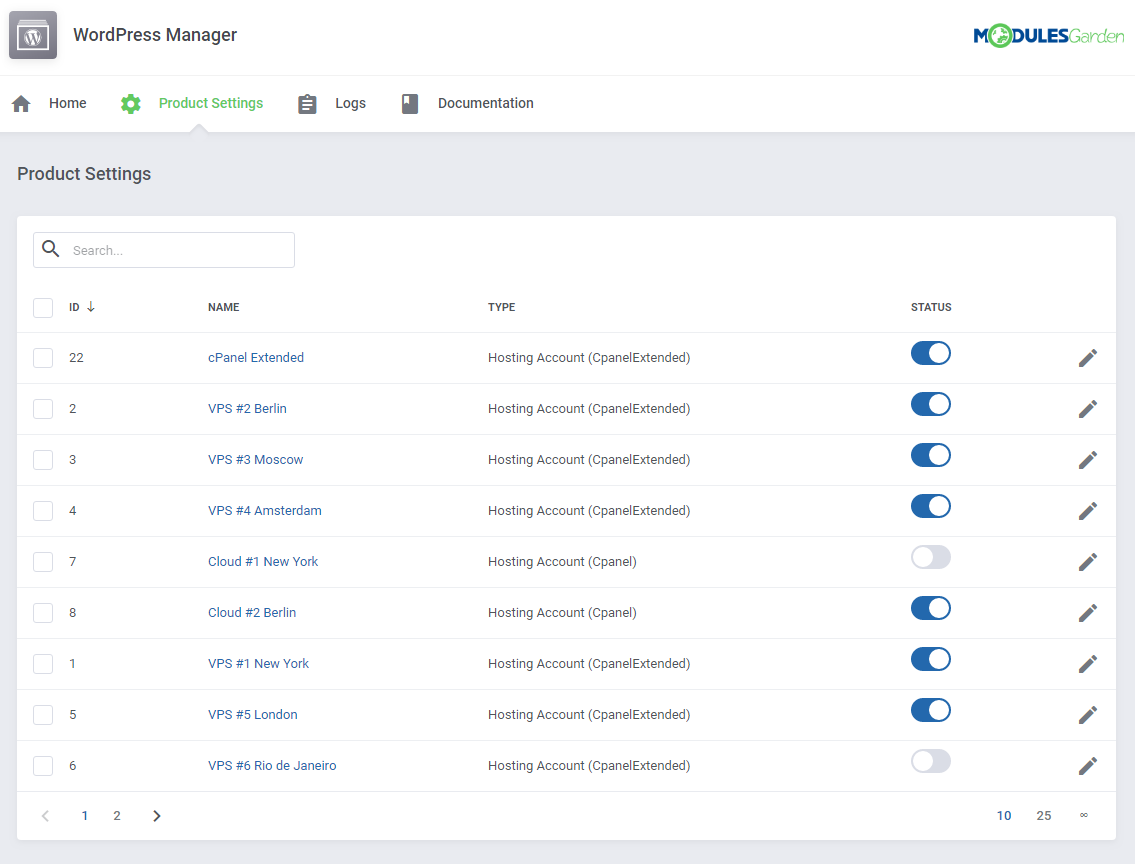 WordPress Manager For WHMCS is not a module, it is an opportunity to be taken up. If the prospect of all above explored benefits will not make you at least consider branching out your web hosting business with the help of this ultrafresh solution, a welcome 20% discount for its purchase will surely do!
Enter The WordPress Revolution!
Get a move on, the splendid bargain offered at our Marketplace will let you tap into the WordPress potential at a reduced price only until 14th February, inclusively!
Behind the Fusion of WordPress and WHMCS

,