The entire team at ModulesGarden finds true joy in sending the warmest wishes of a safe and blissful Easter to our dearest customers, business partners and software enthusiasts from all over the globe. Thank you for maintaining full confidence in our mission, no words can describe how much of a blessing is to have your continued support! We hope you all find some time amid the holiday celebration to wind down and relax with those closest to your hearts.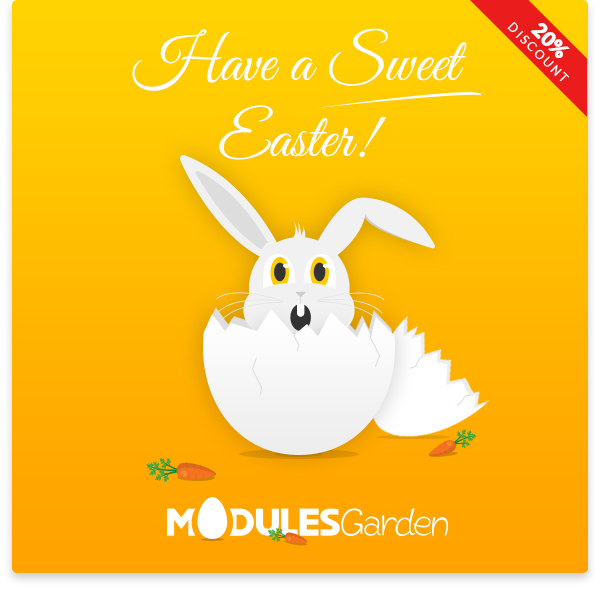 Let's not forget that Easter is the time of giving! With this in mind, we are only too pleased to provide each and every one of you with a bargain far from ordinary. Simply introduce our free ModulesGarden Widget For WHMCS into your system to access a 20% promo code applicable to the entire gamut of our software greats!
The holiday promotion covers only the annual licenses of our products and can be taken advantage of up to and including 18th April, 2017.
We also send out a gentle reminder that our support services shall be limited between 15th and 17th April. We apologize for any trouble this might cause.
Best Wishes For Easter Holidays!

,