Much to delight of all bargain hunters, the retail equivalent of the Super Bowl is finally upon us! We are wildly excited to present you the Black Friday deal you are now offered to benefit freely from.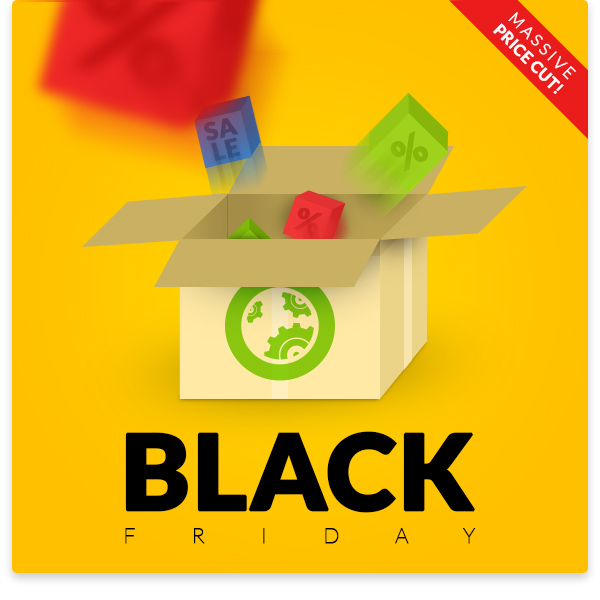 From now on, up to and including Saturday, 26th November, you are given the extraordinary chance to save 25% on the purchase of absolutely any module! How to pick up the new pieces of software gear at a lower price? Simply apply this exclusive promotional code while at the checkout:
The promo code: BlackFriday2016
Please be advised that the Black Friday offer neither combine with other discounts, nor can be applied to products of open source kind. And if you are curious to find out the details of our Cyber Monday deals – stay tuned for the next Blog article!
Black Friday Deals Unveiled!

,