As November came, bidding farewell to all the Halloween spookiness, the whisper on every store owner's lips and the shout rising from every shopaholic across the globe declared the exact same thing: Black Friday is coming!
November 29th indeed approached fast, with Cyber Monday hot on its heels. This year we are in an exceptionally good mood for the celebration, hence we decided to prolong this ravishing occasion and turn it into an entire week of black shopping madness! A one-day sale is fun, but five-day-long craziness is way much better, isn't it?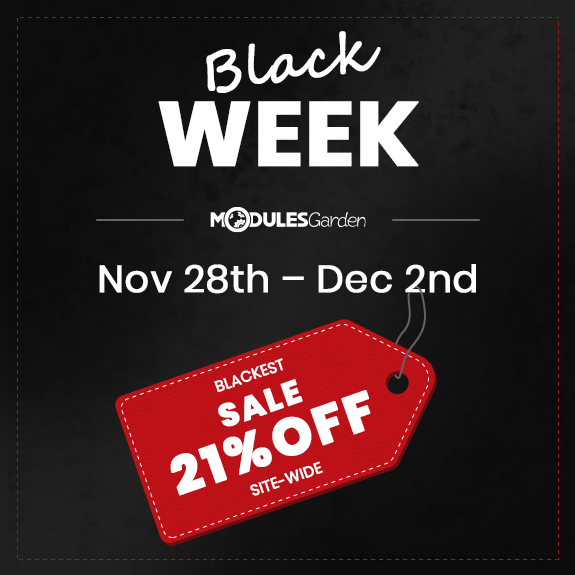 From now on you are given the remarkable chance to save 21% on the purchase of absolutely any module – open source versions included! How to pick up new pieces of software at such an incredibly reduced price?
Promo Code: #BlackWeek21%
The rules are dead simple: shop for as many products as you want before the end of December 2nd, 2019 CET Time, apply the above promo code in the appropriate box while at the checkout, and watch how the superabundant 21% discount is being automatically added to your invoice!
Race to our website and lay your hands on your favorite gear at a fraction of the cost!
Let the Black Week frenzy begin!

,