Our DNS Manager For WHMCS is advancing rapidly driven by the aim of keeping pace with dynamically evolving challenges of the web hosting industry. The latest update of the module brings a wealth of fresh features to help you cope with even the most demanding needs of your clients – you will definitely find it worthwhile to take a closer look at them!
While exploring the novelty of DNS Manager For WHMCS 2.2.0, standalone PTR records come to the foreground. This attribute delivers superb convenience to your customers as it provides the possibility to add single PTRs without the necessity of creating a zone! On the other hand, the module gives you more control over the clients actions because it allows you to restrict the creation of records only to the use of hosting related IP address. The fact that PTR records now support IPv6 certainly deserves your attention as well.
Another prominent feature you can apply to make your business more appealing consists in the opportunity to let your customers create their own zones with the use of free packages! You can define a separate server for this purpose, delimit the number of zones and record types, then allow clients to proceed without the need to make a purchase.
By virtue of the update, you can also enjoy greater benefits of the integration between DNS Manager For WHMCS and IP Manager For WHMCS. Now, upon the combination of these two modules, you get the chance to offer your customers the ability to create zones and records using IP addresses from their subnet!
Just look how easy it is to take full advantage of these conveniences!
Below you can find the example configuration which will enable your clients to manage PTR records using a free package and with no requirement to create a DNS zone first.
1. Simply create a subnet in IP Manager For WHMCS, then create configuration basing on which IP addresses will be assigned to a given product.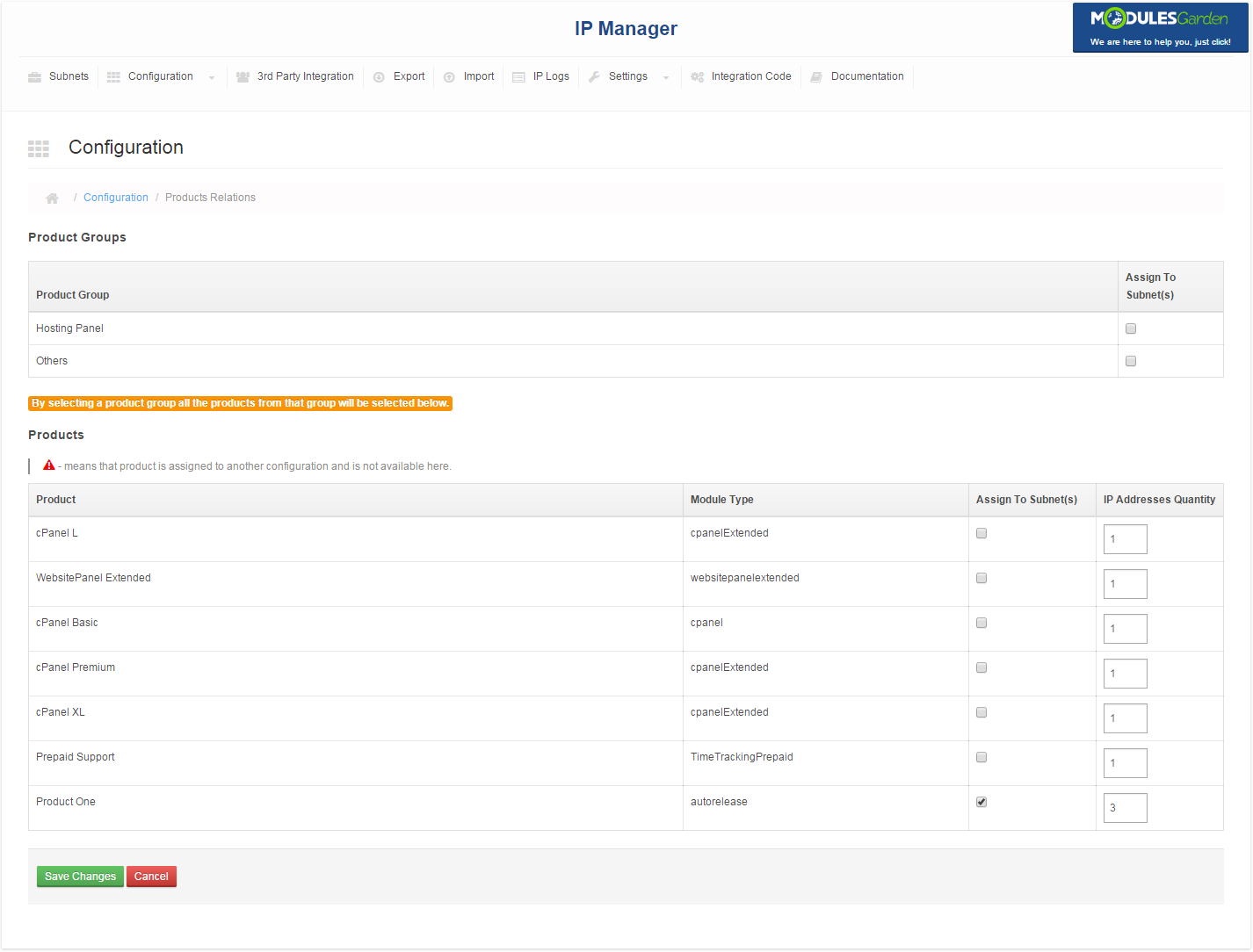 2. In DNS Manager For WHMCS create a package which will be available for all existing clients.
Tick "Allow to create own zones" in Items tab → Others section.
Choose PTR as allowed record type and define records limit.
3. Enable "Standalone rDNS" option in Global Settings tab.
Voilà! The management of rDNS zones for IP addresses previously assigned to said product is now available from within DNS Manager For WHMCS in your client area!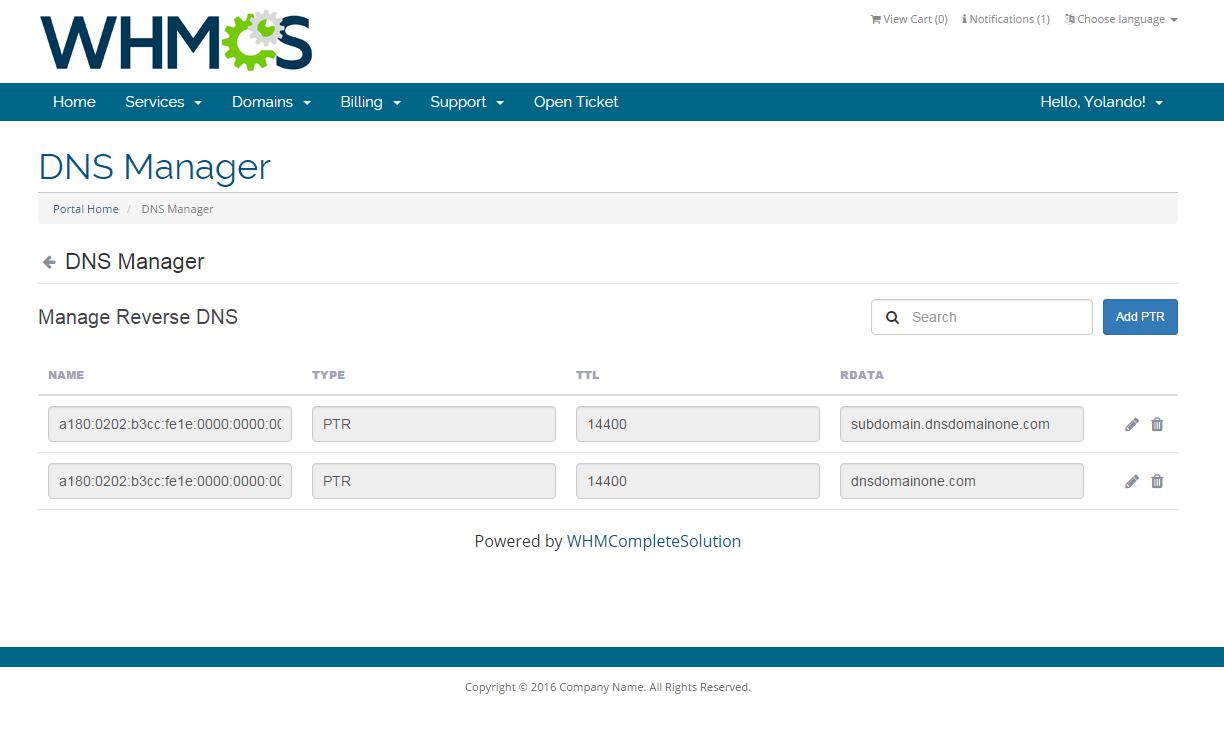 The list of noteworthy features and improvements introduced to DNS Manager For WHMCS 2.2.0 includes much more than what you see above. We cordially invite you to discover all amazing facets of the new functionality directly from the changelog! Do not forget to share your thoughts and suggestions with us as they determine the future shape of the module!
DNS Manager For WHMCS 2.2.0 - A Quantum Leap In Web Hosting Business Management!

,