Undoubtedly, this year marks a turning point in the history of ModulesGarden and there is a huge deal of accomplishments we can be thankful for. While we savor the tranquil ambiance of the holiday season, we reflect on how much we value the generous support of our business partners, friends and customers. We would like to express our most sincere thanks for your unflagging presence and never-ending supplies of inspiration, wish you all well-earned peace and wonderful joy during Christmas and through the coming year.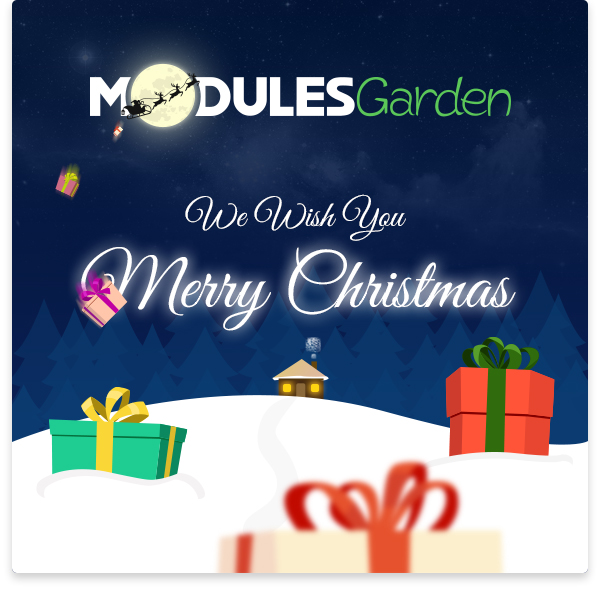 Custom has it that we make a new year's resolution. That is, a promise to be fulfilled once a new year is dawned, aimed at becoming better at what we do and – in our case – granting our clients even greater benefits. This year, we have decided not to wait to keep our resolutions until January and provide you with a brand new promotion yet this month! As a result, from now on and up to 6th January, you are highly welcome to use a hefty 20% discount applicable to all our modules! Simply download our free ModulesGarden Widget For WHMCS and look for the unique promotional code inside.
The promotion is not valid for open source modules but, for the absolutely first time, it can be combined with different bargains! Maximize your savings by using it with bulk discounts applicable upon order placing and other automatic price cuts powered by our excellent new Marketplace!
Last but not least, it is brought to your kind notice that our support services will be limited on 26th December. We apologize for any inconvenience.
Have a Very Merry Holiday Season!

,