We have been unceasingly assisting customers seeking a unique approach to their businesses since 2011. We help enterprises all around the world to achieve that unique approach through bringing desired automation and a personal touch to every part of their professional activities. How do we make that happen? We create software with full commitment and attention to the finest detail.
For over 5 years ModulesGarden has been growing and expanding the scope of offered services. From the moment of establishing our company, we are continually setting a completely new trials in a widely understood web hosting industry. Ever since we have pushed the boundaries of innovation and set completely new standards in software development, perfectly matched to the needs of a modern business. Now, at the end of 2016, we have reached a point when evolving and taking actions to the whole new level has become a natural process to us.
Whatever we did in past and in whatever we will do - we are always guided by a clear target, that every business needs and deserves a unique approach. What is the most important in that statement? You are. That's right – you and your goals. We change and we do it for you – to meet your expectations and provide you with services at an unprecedented level. Therefore, we are filled with immense pride to announce the brand new edition of ModulesGarden!
What are the Top 10 Changes that have been introduced in ModulesGarden?
Our own Marketplace with a dedicated discount system, both built completely from scratch!
Completely revamped Client Area and Software Projects Control Center with New Functionalities!
Totally new Website with New Offer available!
Extended management of your products: easy License Switch, quick Upgrade, new Services!
7-Day Free Access to our products replaces current Free Trial License, so you will no longer have to order two different versions of our modules to test them!
Special Product Renewal Offer for loyal customers!
Template Integration service for our products!
Redesigned Process of custom software development projects management and delivery to provide you with better projects in less time.
Improved Notification System!

Tons of internal Changes and Updates to expand our offer, optimize the workflow and guarantee smooth running of your business!
11. Many other Improvements and New Features available all over the place!
Try to discover them all and be sure to see even more extras in 2017!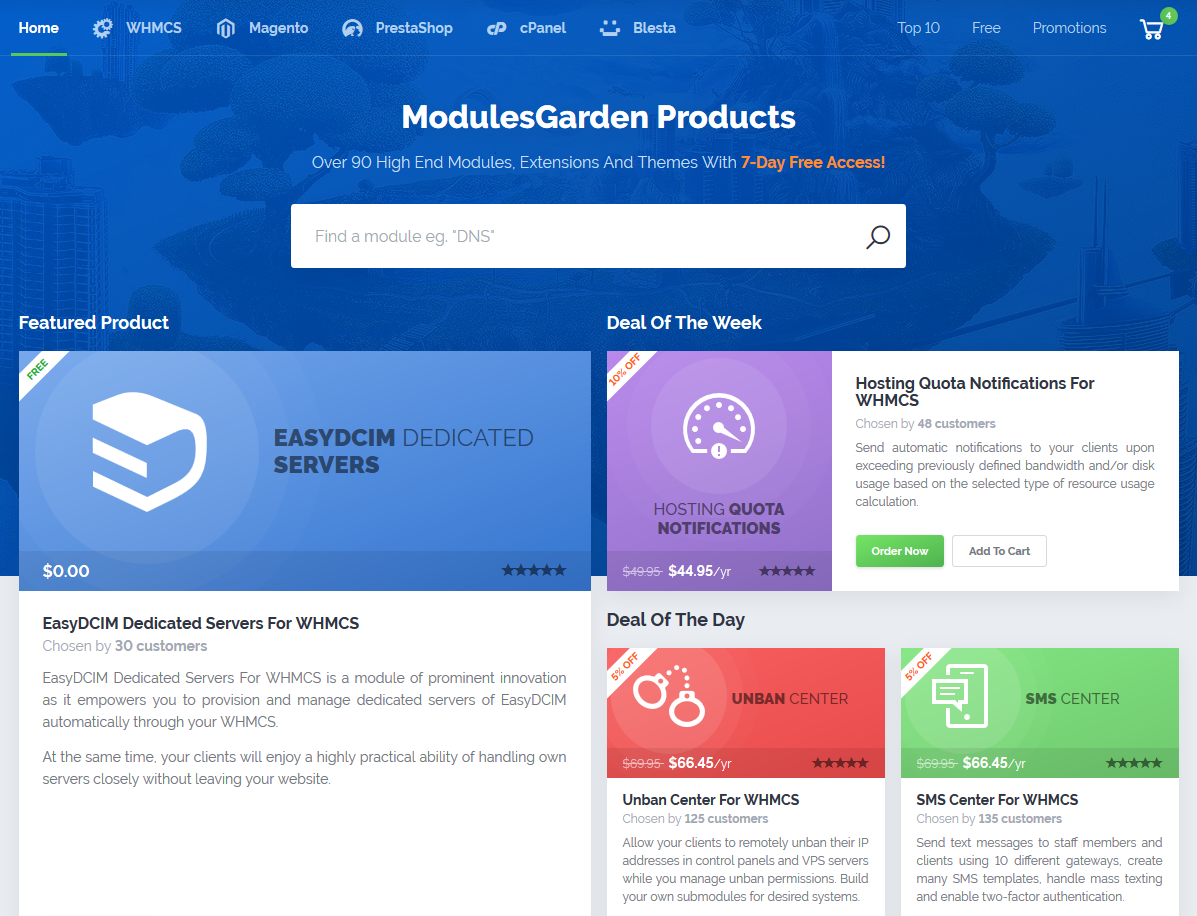 Before we invite you to check out our new website, we would like to make this moment more exciting to you. We would not be ourselves if we have not come up with an extraordinary promotion! Grab our 25% promo code applicable to the first 50 orders placed in our Marketplace!
#25%MarketplaceMG
Last but not least, let us mention the changes that practically affect every single aspect of our company. We have made every effort to thoroughly test our new systems and pages but we still might have missed something. If you happen to notice any issue or oversight, do not hesitate to let us know about it via our Marketplace Feedback support department created especially for this purpose. Each confirmed bug will be rewarded with a personal promo code! 
Now, we cordially invite you to see what we have prepared for you. Enjoy!
Check Out Your New ModulesGarden!
Let us know what you think about the changes in the comment section below!
ModulesGarden Has Changed For You

,