September is of particular importance for our entire team as this month we celebrate ModulesGarden anniversary. Our company is over 4 years old now! We would like to take this opportunity to express our heartfelt thanks to you, our beloved clients, for the great confidence placed in our company and inspiring support you have been providing from the very outset of our incredible journey. This special occasion is a good time for all of us to reflect on what we have managed to achieve so far as well as gain new energy for the multiplicity of new plans, creative projects and exciting challenges in the years ahead. And this is also the perfect opportunity to have fun together!
First, proper warm-up before the evening reception

Now we are ready to party!
What happened in a photo booth, stays in a photo booth…

And this is how ModulesGarden girls express their happiness for being able to contribute in your business growth and development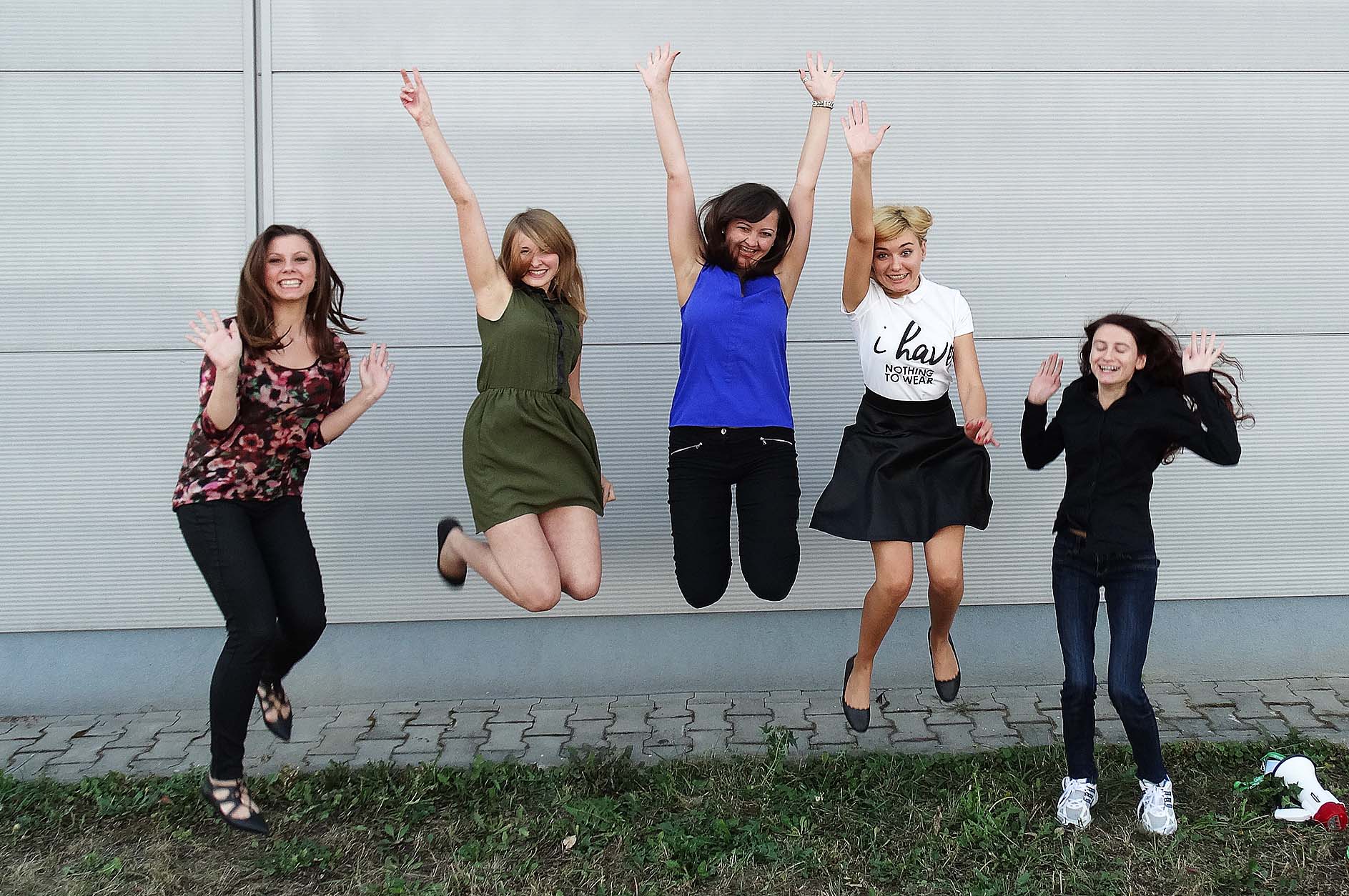 The sixth girl in our team sadly could not make it to the photo shoot

To conclude this article and express our vast gratitude to each and every of you, we prepared some special bonus that you have never experienced before.
Each of you has been donated $25 to the account!
You may spend the money on whatever you wish! Just be sure to make it before Oct 30th, 2015. Now go to our website and find the best possible use of your free cash!
Do you like our photos or the gift? We would love to hear from you!
Feel free to vote and leave a comment in the section below. The author of the most creative post will get an additional 10% promo code.
ModulesGarden 4th Anniversary!

,