Each day was bringing us ever closer to this most magical season of the year beloved by children and adults alike – Christmas. For us it is not only a great opportunity to take a break away from all professional duties and recharge batteries for the upcoming year, but also turn gratefully to those who have made our success possible and that is you, dear clients! We are blessed to have been endowed with your unshakable support and inextinguishable motivation fostering our partnership. Accept most sincere words of appreciation from the whole ModulesGarden team and enjoy a well-deserved Christmas time!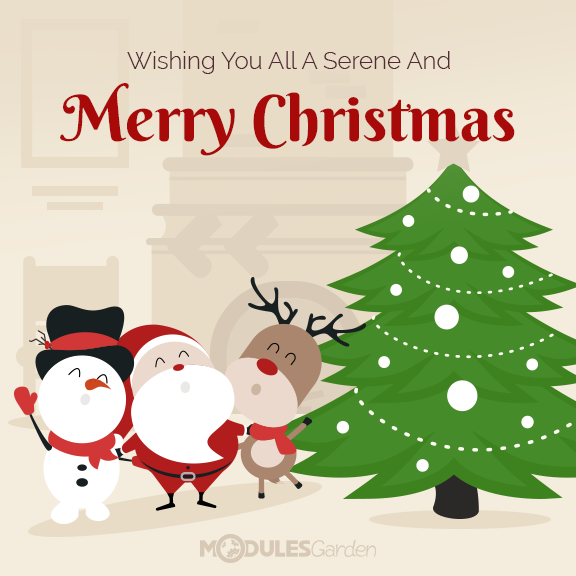 Why is everyone so wildly keen on this joyful part of the year anyway? Perhaps it has something do with the tradition of Santa Claus putting gifts under the Christmas tree? Apparently the bearded fellow visited ModulesGarden this year too since he left for all cherished clients an incredible promo code granting a 15% discount on every single product from the Marketplace! To use it, just copy and paste it while ordering your preferred item.
Promo Code: #XmasTime
Celebrate our invigorating winter promotion from now on until 7th January inclusively and turn this mystical season into an even more memorable experience!
Because Christmas is also a time of understanding, please keep in mind that the promo code cannot be combined with other bargains and does not apply to open source version of the products. Lastly, we apologize in advance that the support services on 25th and 26th December may be limited since our team will be joining the festivities in their own homes as well.
Have a peaceful Christmas!
Ring The Bells For Christmas!

,