We are thrilled to bits to reveal the opening of an entirely new chapter in ModulesGarden journey. As you know, we strive fiercely to expand our operations to encompass new markets and specific demand areas. Through the concerted efforts channeled into this objective, we are now more than ready to present you two spanking new solutions dedicated to PrestaShop!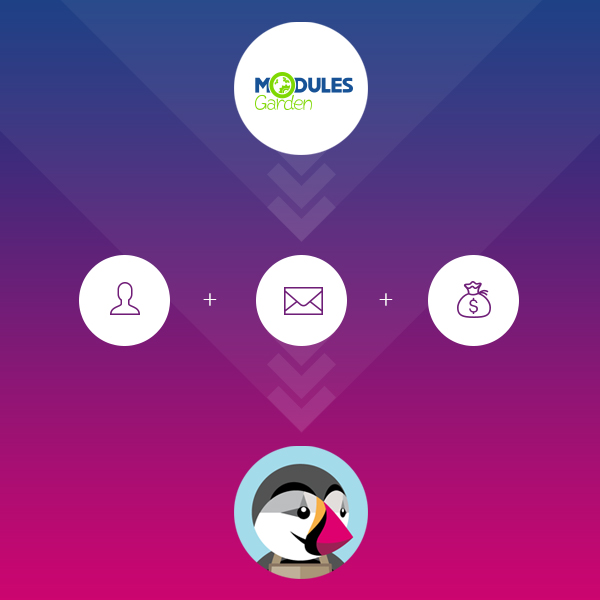 CRM For PrestaShop will find the application in a wide variety of online stores, no matter how big or small. Owing to this very module your business will be endowed with all the advantages that automated customer relationship management has to offer. Among a great many conveniences, you will be granted the ability to segment your leads and potentials into campaigns, each oriented to different target, and send them various notifications accordingly. At your disposal also await follow-ups, notes, announcements as well as files and mailboxes management tools – everything required to simplify business connections and widen the circle of satisfied customers!
Did you know that, aside from cash, electronic checks remain the most frequently chosen payment method these days? eCheck.Net Payments For PrestaShop will raise the option for you to accept and process eCheck payments brought to you by Authorize.Net right inside your platform. This will yield a wealth of ease to your day-to-day transactions and build up your customers' loyalty!
Only till the end of June you can purchase these stupendous modules with an exceptional 50% discount!

Promo code: MGPrestaShop
Keep in mind that these are our first offerings for PrestaShop users but definitely not the last! Stay tuned as the next great modules are scheduled for official release in the coming months!
ModulesGarden Taps Into The eCommerce World Of PrestaShop!

,