ModulesGarden did it again. Yet another company has been helped to thrive through the custom software, able to develop further with a clear perception of its full potential, and of new opportunities to be taken up. Very recently, we met up with the Founder of XXL Webhosting, Sander Cruiming, for a virtual brainstorming session about the modern demands of the web hosting business and how the tailor-made cPanel Dispatcher – a complete standalone system developed by ModulesGarden from square one using the Antares Project – has made coping with them a tonne easier.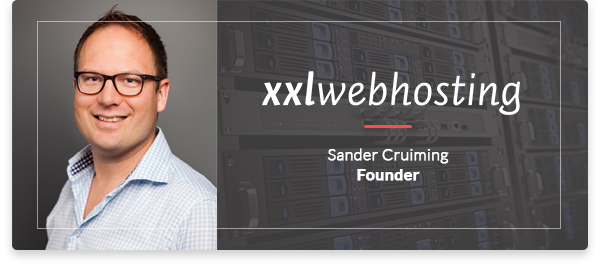 cPanel Dispatcher is a bespoke system that has been created based on the ultra-innovative Antares platform with a central aim of enabling the resellers of XXL Webhosting to manage their accounts on multiple cPanel servers from a single place. Owing to the purpose-built programming interface that mirrors the API of cPanel, all resellers who previously used their own integrations, e.g. cPanel Extended For WHMCS module, could easily switch to a new solution, making zero alterations to their current infrastructure.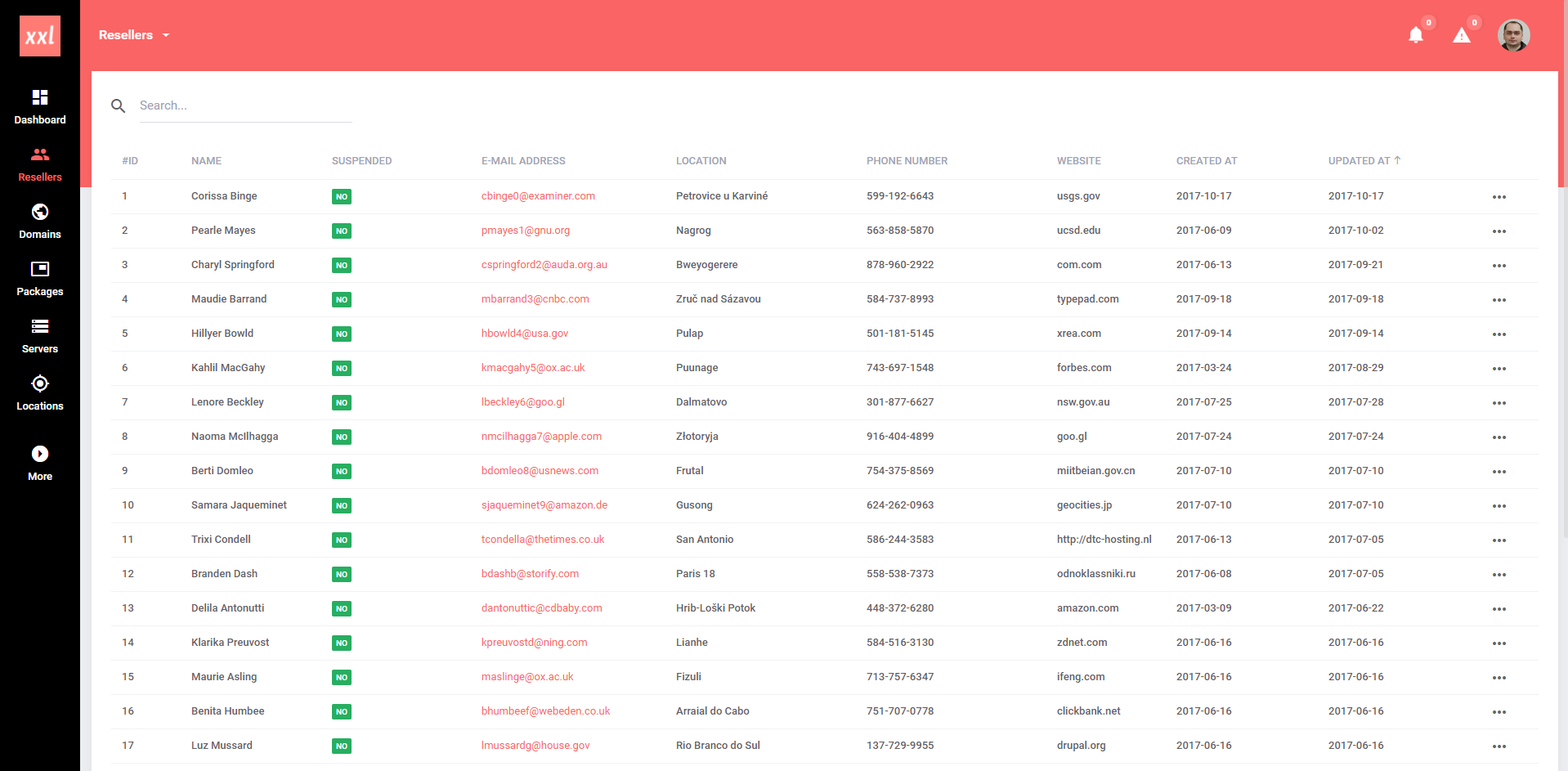 The gravity of change that cPanel Dispatcher has brought about for XXL Webhosting cannot be fully realized without getting the hang of limitations that the company was struggling with before they have turned to ModulesGarden. As a shared hoster with about 60 cPanel servers, they came across a formidable obstacle blocking the path of professional growth and client acquisition. "The biggest pain was that our resellers were bound to a single server only. All the accounts they created were located on the same server". It is not difficult to envisage how this might turn out troublesome. The server could have been easily overloaded or in the worse-case scenario, even malfunctioning. "We needed something more scalable and flexible, yet allowing our resellers to still use the tools with standard cPanel integrations", Sander explains. "A solution that presents all our cPanel servers as one big server to the outside world, but integrated with our own dashboard and standard billing solutions like WHMCS and WeFact. Basically, a big proxy layer located between our servers, resellers, customers, and tools".
It quickly became apparent that none of the available platforms comes with a full set of appropriate functionalities. "WHMCS does not have all the necessary tools and is not intelligent enough. We do not want to sell shared hosting accounts only, we aim to sell additional servers on top of those accounts as well. WHMCS is not capable of choosing which server should be used to place a new account on, which is a crucial requirement". But this one is not the only limitation that held Sander and his team back from using ready-made systems. "Neither WHMCS nor Blesta provide the support for cPanel API which means our resellers could no longer use their tools with standard cPanel integrations, and that is something we could not let happen".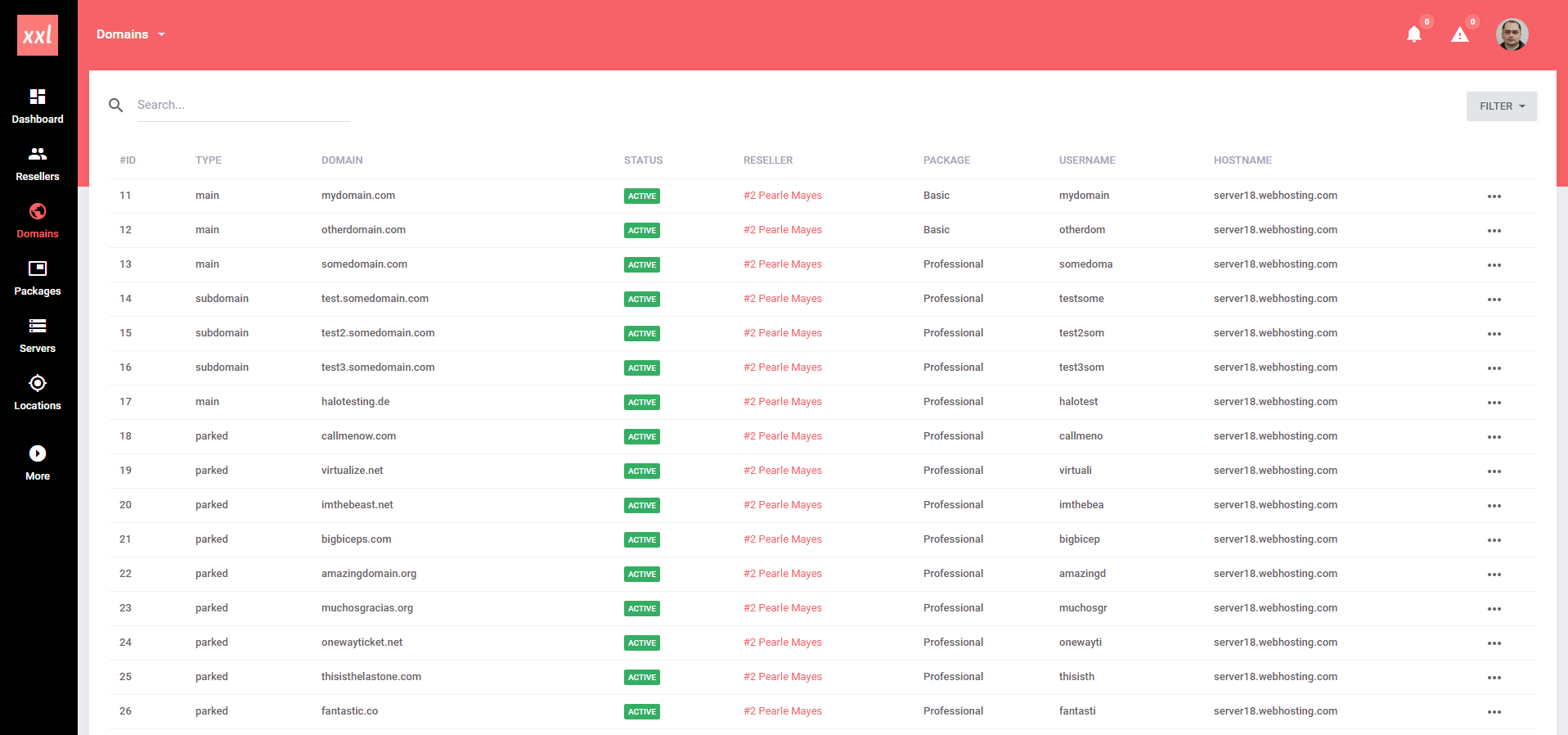 That explains the choice of custom software development services, but one still may wonder: why building a standalone application when the same goal could be achieved with just a custom WHMCS module? Sander notes, "We have already built our custom dashboard, and our resellers already have used their own tools and integrations on top of cPanel API. As you might imagine, they would not want to change all their routines and start using some kind of a standard module instead, all because we decided to no longer support cPanel API. We sought something that would just fit in the current landscape, and work out of the box, not only with regard to our own systems but also our resellers'".
At this point, we had all the information we needed to help XXL Webhosting rise beyond the obstacle in a way that is profound and lasting. To enhance the entire experience even further, the development of cPanel Dispatcher has been based on the advanced management platform – Antares. "What I like the most about it" – says Sander about this open source project – "is the level of its efficiency driven by the modular, scalable nature. It offers a number of building blocks packed with tons of assorted functionalities that can be used immediately. Also, it comes with the ready, modern framework – nothing I needed to pay extra for!".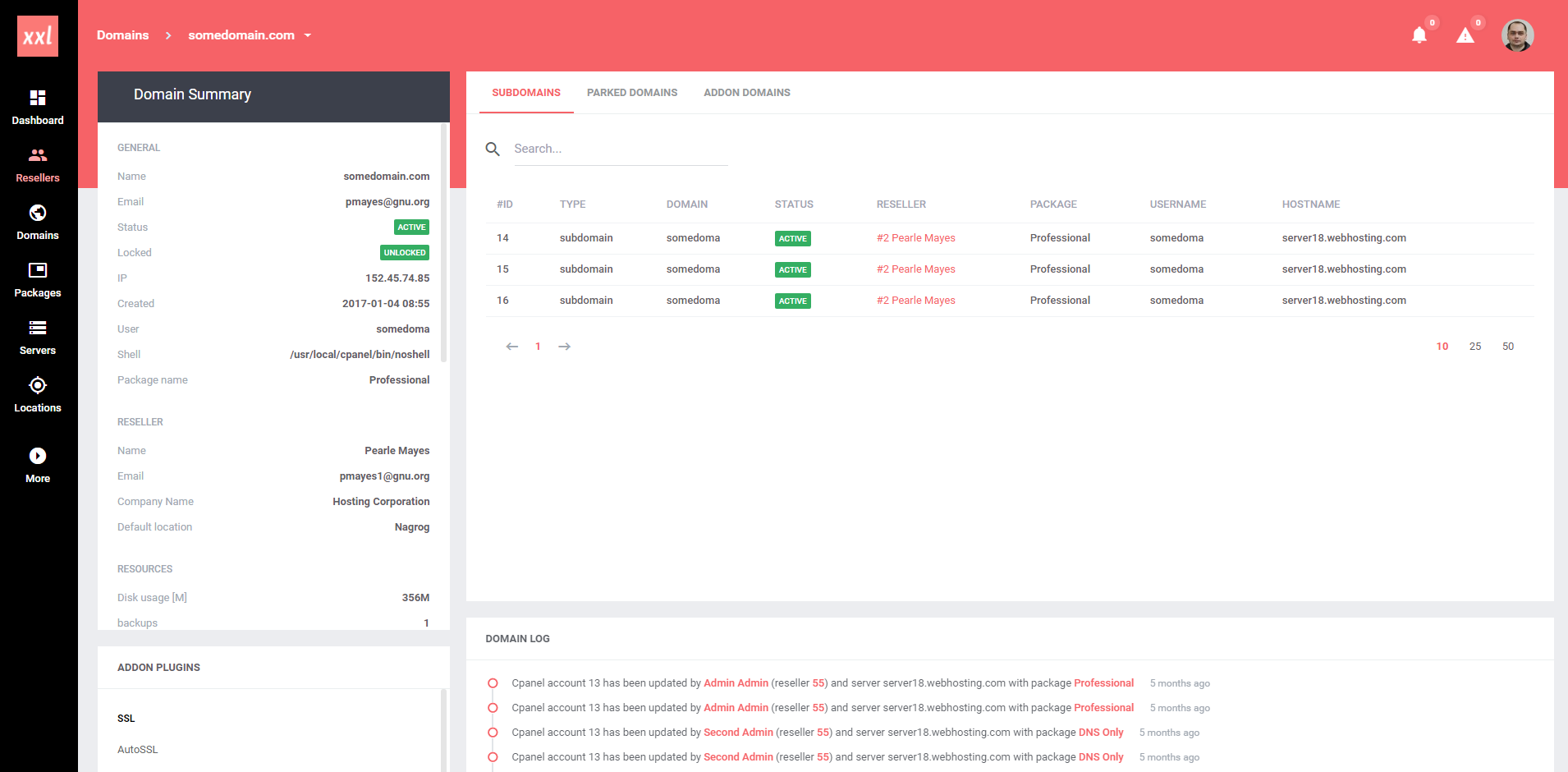 XXL Webhosting Founder gives a vote of confidence for Antares and encourages other companies facing a similar dilemma to go for the professionally tailored software gear: "If default solutions are not an option or a simple plugin will not do the trick for your business, you should definitely consider custom software development. But then, of course, you should not start from scratch as it is better to use the ready frameworks like the one in Antares with a lot of useful components at hand". Having your infrastructure shaped by skilled developers has one extra advantage. "They help you understand how things work, how common integrations are built, like those with cPanel that are a big part of our custom project. ModulesGarden has a profound knowledge of cPanel, so we did not really have to explain much. We also very appreciate the recommendations the team made throughout the entire development process, based on their own experience. They showed us how to set up individual components differently so that they all work better together".
cPanel Dispatcher has been already put into action on a production environment. "We are talking about 30 000 domains, those are all managed by the central system and it works perfectly well", Sander notes. "The best part of this customization is that it did not require us to make any changes to the infrastructure, e.g. to our billing system". The new opportunities the custom solution offers to the resellers cannot be overestimated either. "We have a network of around 500 resellers and they are all using cPanel Dispatcher without a single complaint. They are happy they are not limited to the old-fashioned reseller accounts anymore. They can now scale more easily and expand the circle of customers across our whole server park and most importantly, they are no longer limited to one server only. Finally, they can boost their businesses and increase the revenue by offering not only shared hosting but also additional servers".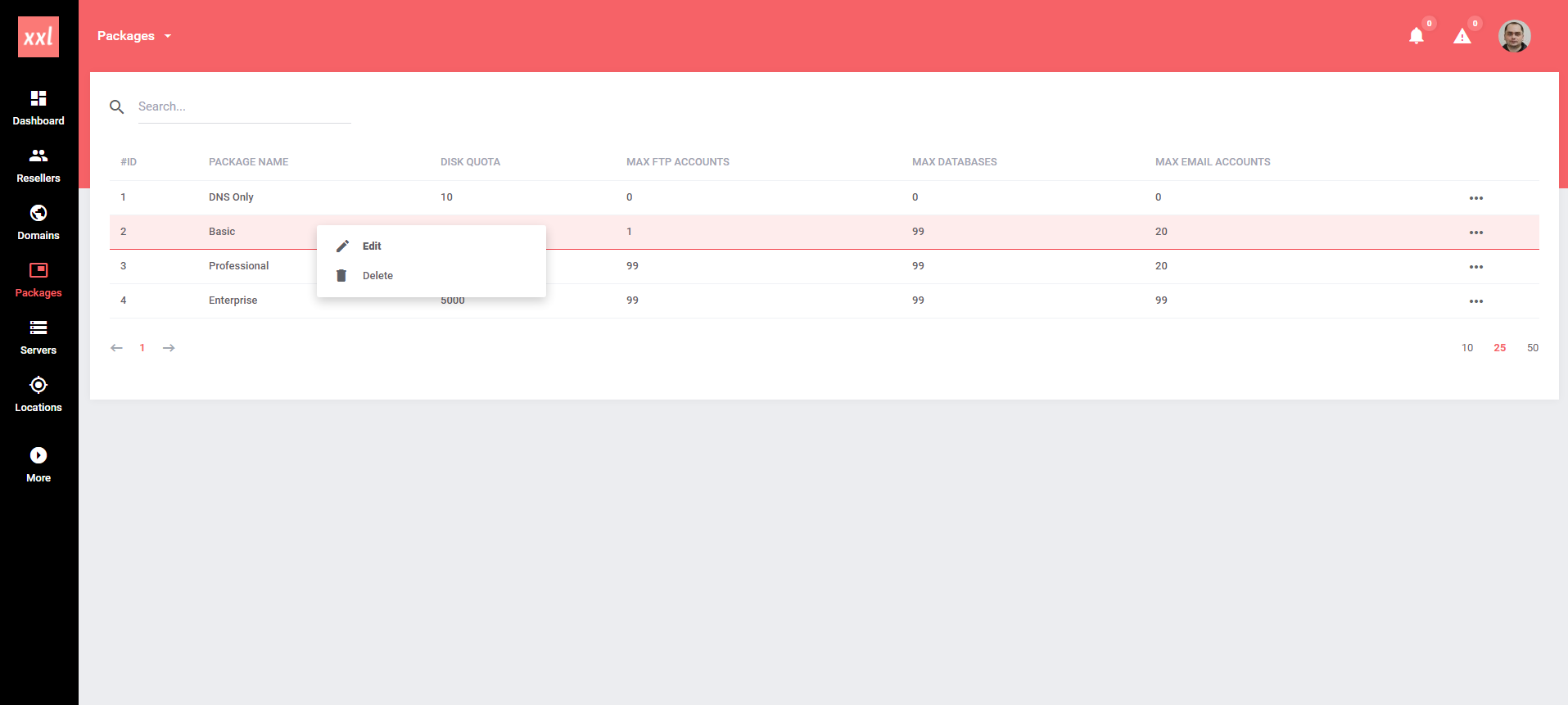 Having a remarkable chance to explore and fulfill the real needs of real companies, like the success-ready XXL Webhosting, is no doubt the facet of our business voyage that we derive the purest pleasure from. But, being able to build complex systems entirely from scratch using ingenious platforms for software developers all the while? It makes this worthy mission all the more satisfying!
Companies equipped to grasp new opportunities today will become unstoppable tomorrow. ModulesGarden can work wonders with the help of Antares to create complete systems and web applications that will fit your dream software. Ready to follow the only right way forward towards the future?
XXL Webhosting Efficiency Boost with Antares!

,