Time is money – no one knows it better than modern enterprises oriented at fast growth and steady income. And there is not a single business that would not have to give up some of their ambitious undertakings once in a while so as to address more burning issues.
But is it really the only choice you have?
If your company is strongly dependent on software, but you have too many things on your plate to deal with every tiniest task yourself, reaching out to an outside company may be just the help you need.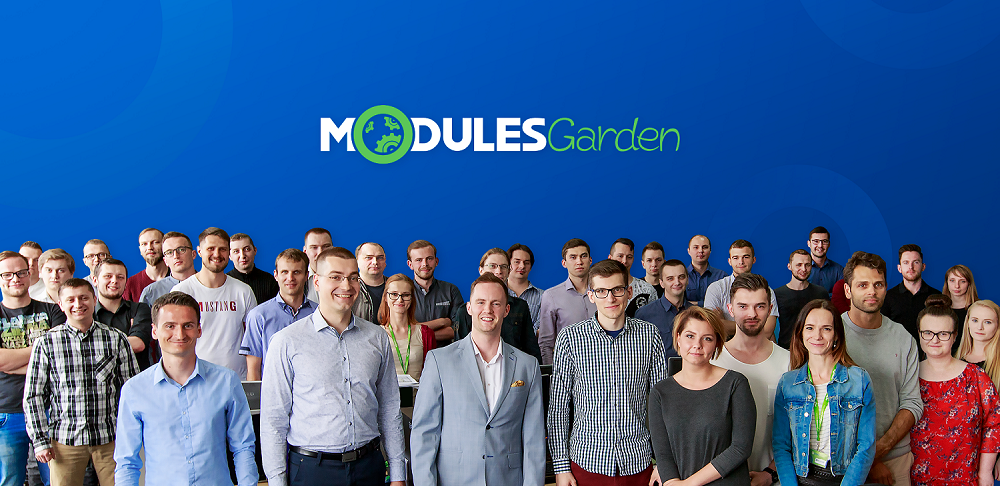 At ModulesGarden, we understand the ever-changing nature of business needs. Thus, instead of a single-purpose solution model, our Developer Outsourcing offers virtually any software-related service that you can think of.
Looking for a WHMCS specialist for some ongoing development or maintenanceworks?

We have both the manpower and the expertise to assist your business on a regular basis, with a contract starting from $249 per month.

Need a reliable programmer to help you with a one-time project?

Tell us more about your expectations and we will hand-pick the most suiting developers to get the job done quick and effectively. No long-term obligations necessary.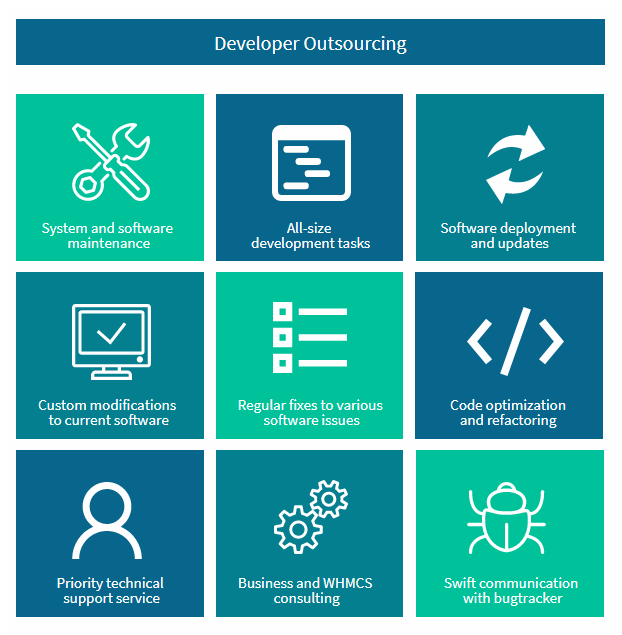 Companies that are understaffed or bound by tight deadlines may never get the chance to truly spread their wings and test the limits of their business creativity. Why sacrifice the project that you are passionate about just because you lack the key resources? Why intentionally inhibit your growth for fear that some of the basic stuff might not get done on time?
With the helpful hand of our Developer Outsourcing experts you can now have your cake and eat it too. Put us in the picture on your needs, and let's turn your wildest ideas into working solutions!
Developer Outsourcing ‐ Your Vision, Our Mission!

,