We like to think of every day as a chance to help businesses of any size excel through our software, and the best way to make that happen is by updating our products to always provide maximum functional capabilities and comfort in use all at once. When such an opportunity has emerged for one of our best-selling modules, we didn't think twice and have squeezed that lemon dry!

We are tremendously proud to announce that our flagship OpenStack VPS For WHMCS has been rebranded to OpenStack VPS & Cloud For WHMCS to closely reflect the originality of its brand-new 2.0 version. This milestone upgrade is fueled by a smart new framework with ultimately pleasurable, aesthetic design and well-constructed code at the foundations. As a result, you are now being offered a more sophisticated product full of new features, with way broader scope for future development, as well as streamlined technical support ensured.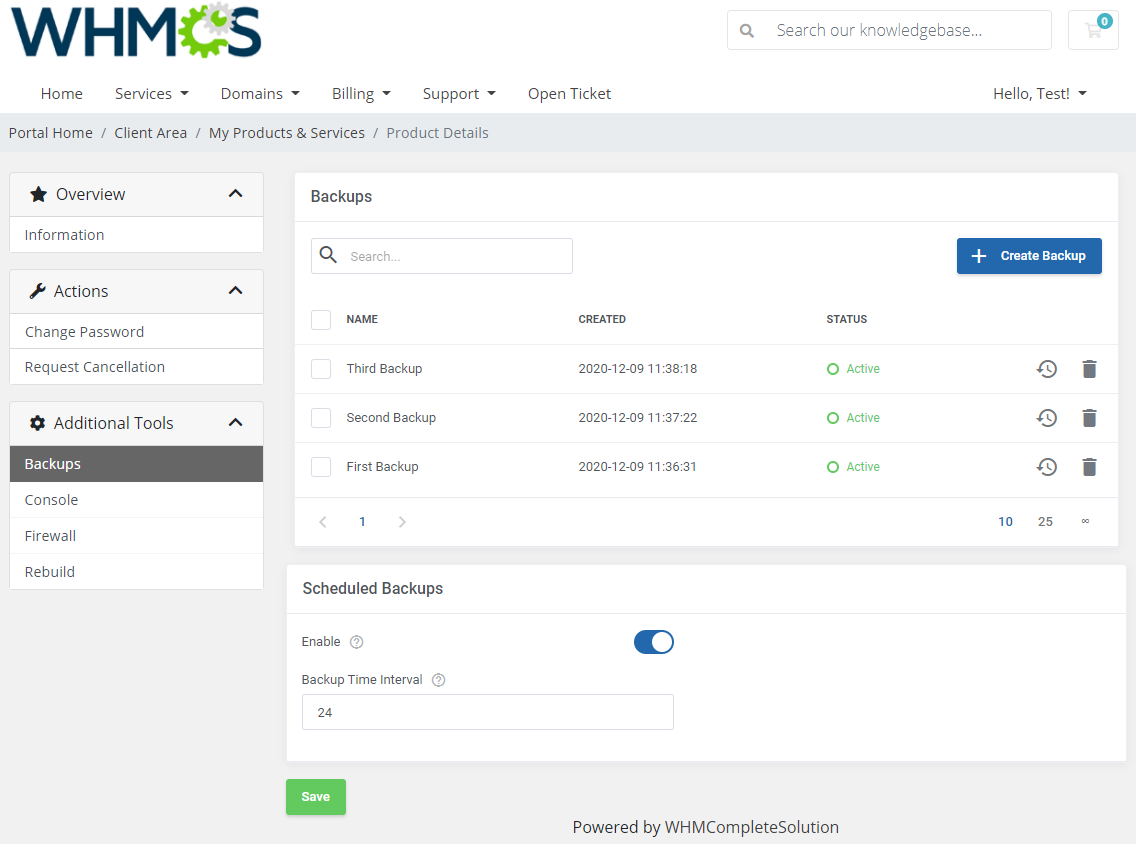 As a major bonus, OpenStack VPS & Cloud For WHMCS has received full-scale integration with several more OpenStack-based virtual server providers, such as:
Bluvalt
City Cloud
CT Cloud Platform
DS Public
ELASTX OpenStack
INAP Bare Metal
INAP Cloud
Limestone Networks
Linaro Developer Cloud
Open Telekom Cloud
OVH Public Cloud
Rackspace Public Cloud
ScaleUp Cloud
STC Cloud
UOS Cloud
VEXXHOST Public Cloud
vScaler Public Cloud
warescale Public Cloud
No doubt your eagle eye has spotted a familiar provider on the list above, which invites a rather natural question…
What's in store for OVH Public Cloud For WHMCS?
Driven by the wish to devote due attention to the growing potential of OpenStack VPS & Cloud For WHMCS, and avoid getting sidetracked by the must to maintain multiple less feature-filled products simultaneously, we have decided to discontinue OVH Public Cloud For WHMCS as from December 22nd, 2020.
Feeling a bit overwhelmed by the news? There is no need to worry – not only will you lose none of the currently used features, but will gain a whole set of new tools all at once, such as for backup and firewall management. Also, the configuration as well as the module's behavior is nearly the same as of OVH Public Cloud For WHMCS you are used to. And since our prime concern is to make this transition as smooth as possible by taking any uncertainty out of the process, we will continue with full support for OVH Public Cloud For WHMCS for as long as until June 2021. See? You have plenty of time to proceed with the free conversion of the modules in your environment. Then again, the sooner you will complete the upgrade, the sooner you will get to use every new functionality powered by OpenStack VPS & Cloud For WHMCS. No losers, only winners here!
And in case you look for an extra push to switch into a better quality software right away, keep in mind OpenStack VPS & Cloud For WHMCS is comprehensively integrated with our Advanced Billing For WHMCS module which boasts the most extensive choice of billing variants from among all WHMCS products offered on the market.
We trust that all fundamental questions have already been answered via official notifications we sent back in September to all current users of OVH Public Cloud For WHMCS along with some exclusive offers, but our support teams stand at your continued disposal for any further clarification. If any doubts come to your mind, be sure to share them with us.
Embrace the OpenStack revolution!
OpenStack VPS & Cloud powers in potent fusion!

,