Among the myriad of questions we receive when guiding clients through our custom software development services, two are asked every single time, regardless of what their business needs or requirements are. How fast will you deliver a final product? How much will it cost? With our Summer Promotion, you are certain to find answers to your deepest satisfaction!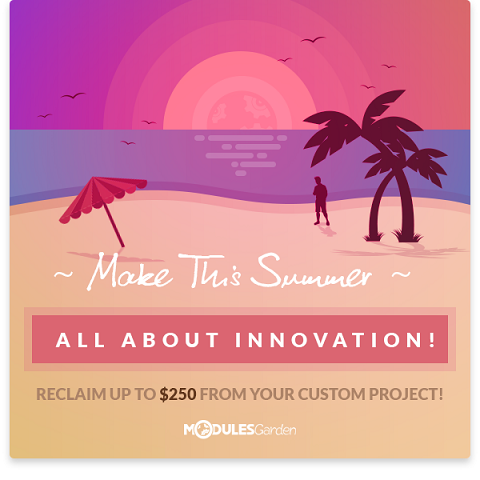 Our matchless deal unites benefits of not one but two unique styles that bear upon the factors of greatest importance: your time and money. By virtue of it, not only will we reduce the project ETA and thereby let you enjoy the attributes of your tailor-made instrument 7 days earlier, but as soon as the transaction is completed you will reclaim up to $250 to be spent on whatever products or services you wish. Can you resist this double advantage at hand? Our advisors remain at your disposal to thrill you with a more detailed insight!
Be sure to submit your project request up until 31st July and enter the special promo code below in its title or description.
The Promo Code: MG#Summer
Please be advised that only projects arranged henceforth may be subject to this promotional action.
Tune Up For The Summer Vibe Of Innovation!

,