You use it every single day. Hundreds of your business undertakings are carried out with the aid of it on a daily basis. The sustained operation of your entire company depends on its seamless performance. So how exactly can you protect the health of your WHMCS?
WHMCS Analyzer has been created to help you monitor the shape of your technical infrastructure in a very detailed fashion. The script has been armed with a wide scope of advanced algorithms to scan your system and server environment from every angle possible. This way, you can easily determine its current status and address any suspicious aspects before they inflict any damage to your business. The examination outcome will also prove useful for assessing to what extend your WHMCS has been modified, i.e. how many custom files it contains.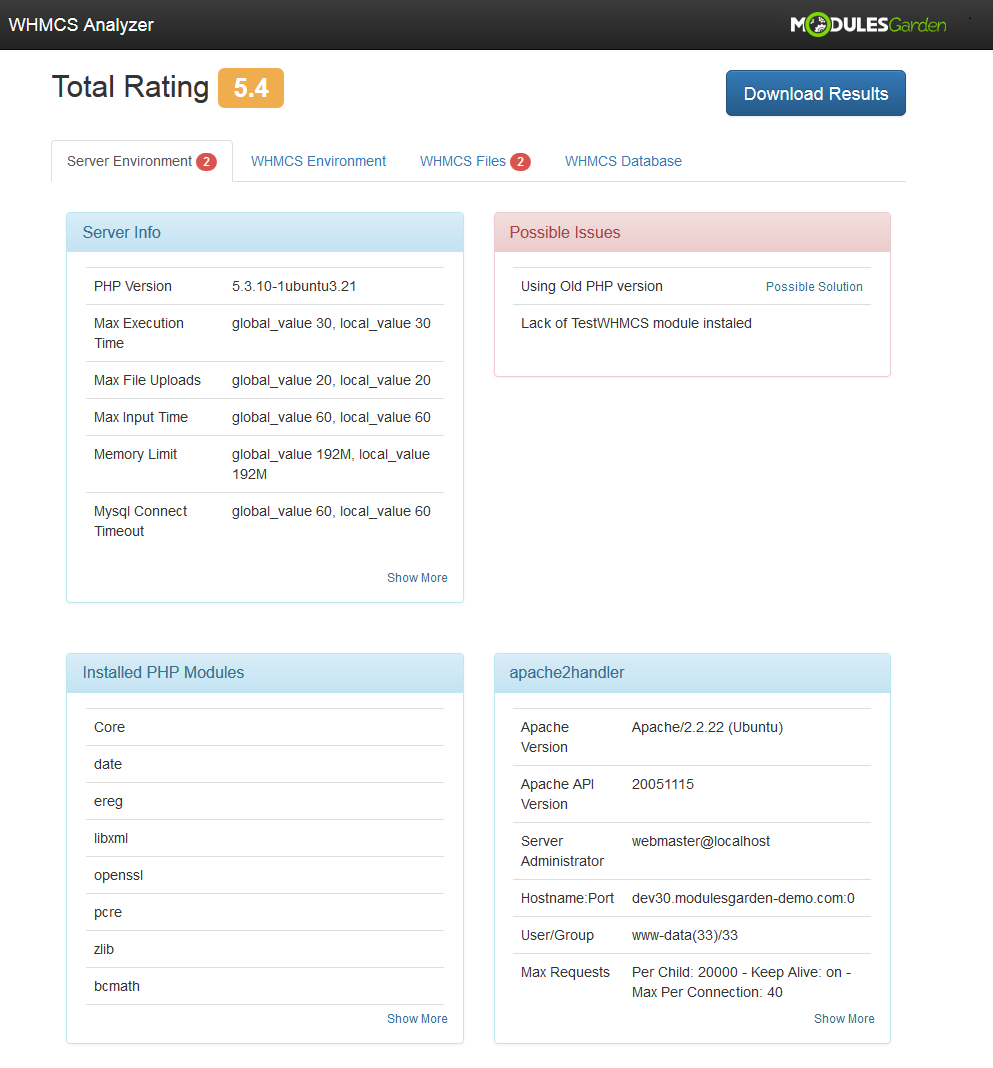 Download the script entirely for FREE to keep a finger on the pulse of your system operation and run your business without any risk of technical failure!
Take Care Of Your WHMCS!

,