Leading the pack of software houses in the dynamically changing, highly competitive web hosting industry requires being always alert and adaptive to quick market changes and diversified customers' requirements. It means being able to spot a niche, an increasing demand that up to this point was met poorly or wasn't met at all and, subsequently, plug this gap with the delivery of a perfect, on-spot solution.
It didn't escape our notice that over the past years many companies offering cloud solutions to their customers have been struggling to have the tracking of usage and spending aligned with the invoicing process. Not to mention that more often than not, all of it takes place outside of their primary management and billing software. Sadly, a considerable part of those entrepreneurs is probably still juggling a lot of balls in the air at once with complex spreadsheets compiling monthly reports and wasting huge amounts of time on the manual nature of such a method.
A couple of months ago, we arrived at an ultimate decision that the time has come to bring a definite end to this state of affairs. Because after all, it's not about ideas – it's about making ideas happen. We concentrated all our efforts on the delivery of an absolutely unprecedented, all-in-one cloud billing solution designed specifically for WHMCS. And today it is finally here in its full glory, the only such product that will let you gain a birds-eye view on your customer billing from but a single control panel – AWS Billing For WHMCS!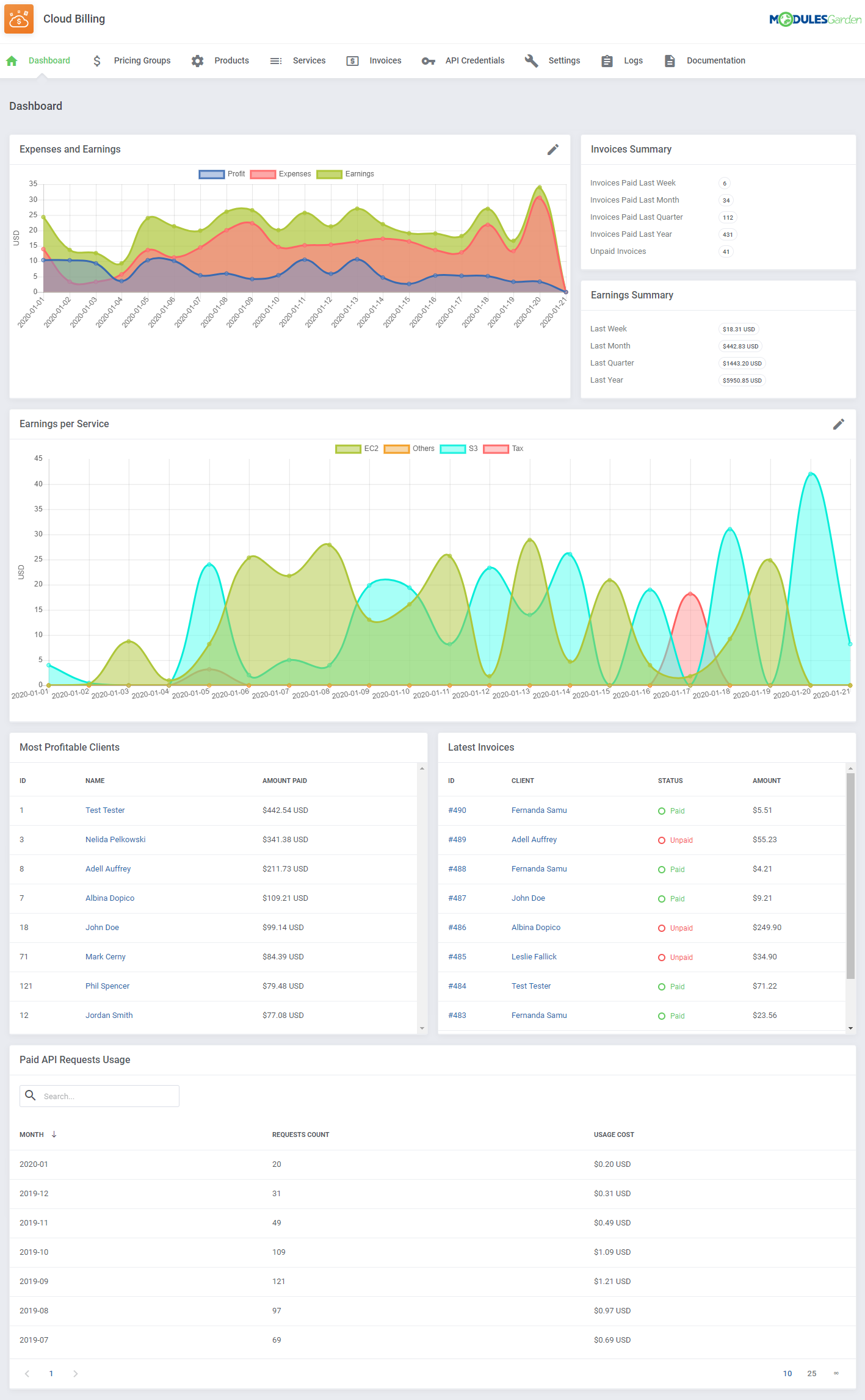 This all-embracing solution by means of a full-blown integration with the WHMCS system is meant to help AWS providers manage all elements of customer billing under the roof of their leading control panel and remove the pain of having to create and manage separate invoicing systems. Instead of spending hours over complex spreadsheets, companies will be enabled to reduce manual workload as well as decrease the likelihood of errors. Not to mention the fact that since billing is often the main (or even the only) point of customer-enterprise interaction, providing your clients with accurate and timely invoicing as well as real-time access to their charges and resource usage is essential to a first-rate customer service and satisfaction.
How does it work in practice?
For starters, our tool will let you save heaps of time devoted to the management of your Amazon Web Services, now that you will be empowered to gather all of them together in a single place and have every single important detail displayed in the Dashboard. One quick look will be enough to take notice of the most important information about your invoices and earnings from a given time period, while through the access to flexible graphs you will be given the possibility to control your overall expenses and earnings as well as choose the preferred time scope and services to be displayed, or even view your most profitable clients. Trust us, with such detailed insight given on a silver plate, making well-informed decisions and taking action whenever required will be a child's play!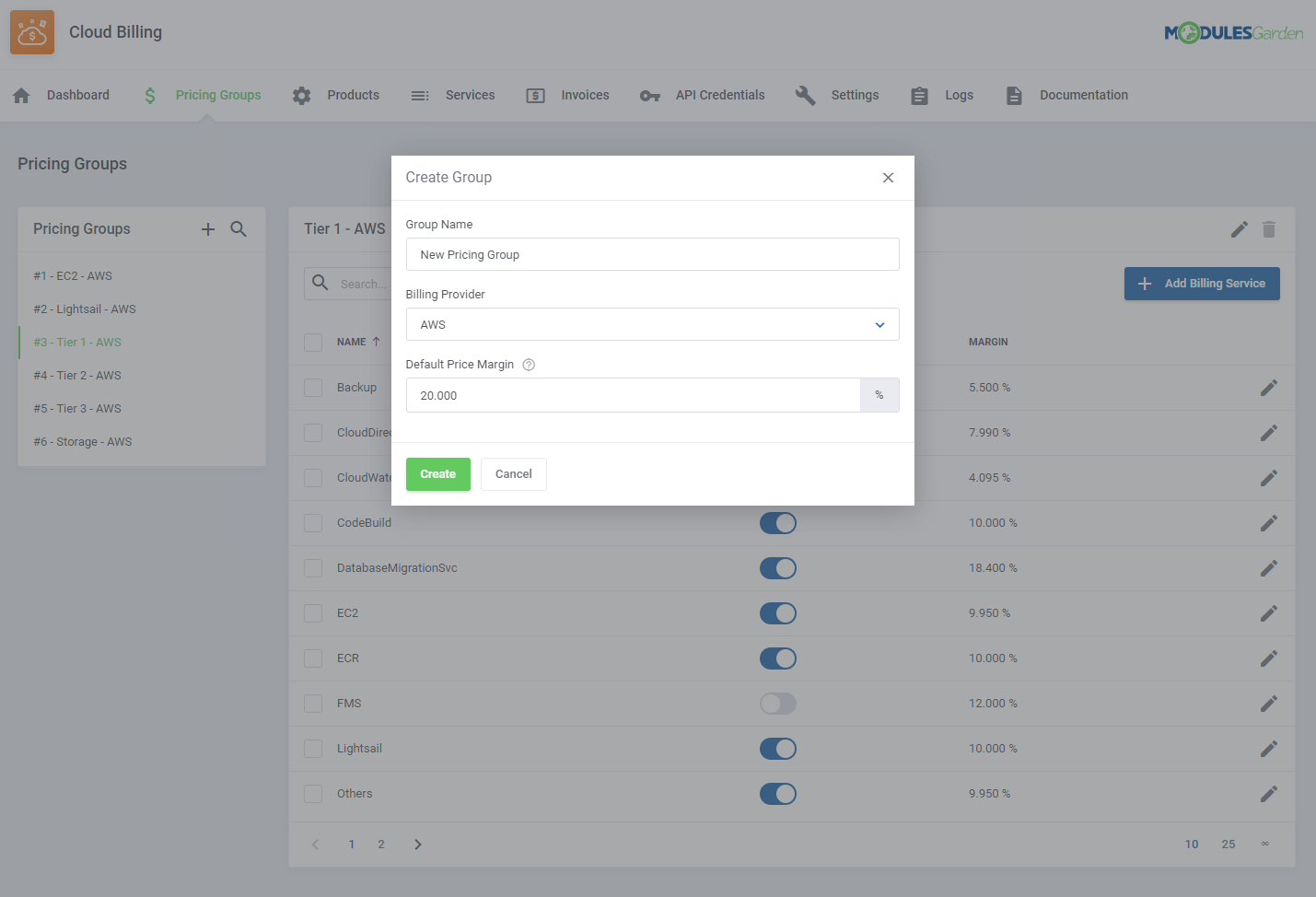 Predominantly, however, after you set up your custom percentage margin and the preferred billing method per each of the offered Amazon Web Services, your clients will be charged on the basis of the previously set fees in an entirely automated way. The whole process is extremely straightforward – an appropriate percentage of the value defined in the configuration will be added to the cost generated by the customer infrastructure and an appropriate invoice will be issued afterward. As simple as that!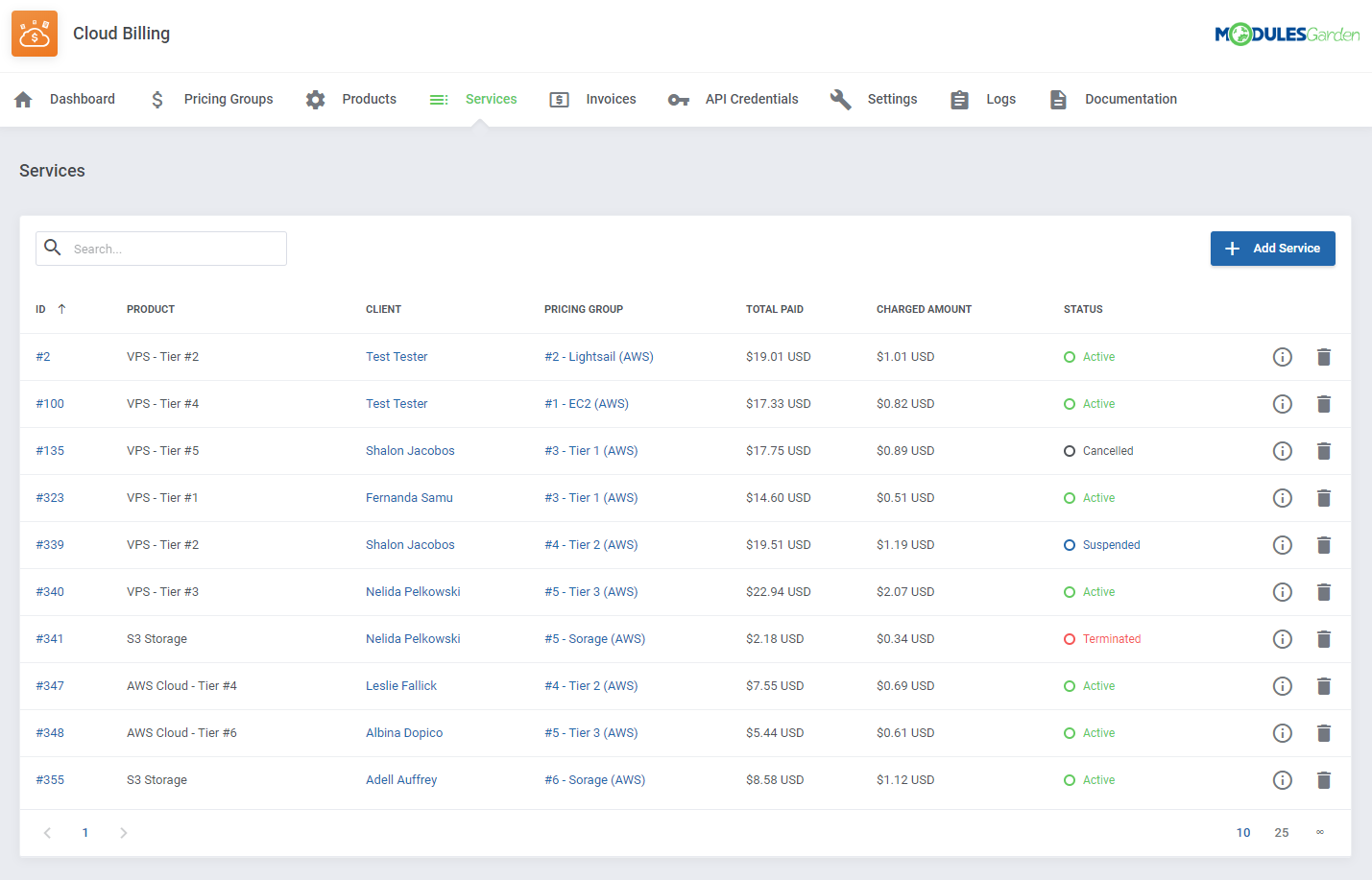 What does our solution offer?
While we are on that topic, it is crucial to point your attention at the fact that a rising number of innovative and prosperous companies all across the globe successfully cultivate ever-new revenue channels, diversifying their income sources and improving the chances of earning an above-average year-end profit. Let's be realistic – as a business owner yourself, you would surely prefer to have more revenue streams on your disposal than to base your income on a single one only, isn't that right? Especially when we are talking about operating in such a highly competitive environment as a web hosting market.
Luckily, upon bringing AWS Billing For WHMCS into service, you will receive all means to do so. As simple a solution as it may seem, it will be a true game-changer when talking about expanding your target audience – with the solid ground of WHMCS and AWS combined powers to work with, you can expect nothing else but growing your reach, attracting larger audience and watching how your revenue reaches the heights you would never expect to be possible.
Do you need any more arguments? Good, because it so happens that we saved the best for last!
How about jumping straight into the main page of AWS Billing For WHMCS to embrace the future of customer billing innovation while indulging yourself in the phenomenal 50% welcome discount for the entire 3 months at the same time?

Promo Code: 50%AWSBilling

To avail yourself of this brilliant opportunity, just copy the above code and paste it while placing your order.
WHMCS Cloud Billing for AWS by ModulesGarden

,